An Architectural Gem
The Magic of Maremma House: An Architectural Gem
Imagine a dreamy vacation home perched atop a Tuscan hill, surrounded by a 360-degree view of lush vineyards, centuries-old olive groves, and the shimmering Tyrrhenian Sea. This stunning house is not just a retreat but a work of art by architects Andrea and Luca Ponsi, founders of Studio Ponsi. Featured in renowned architectural publications and books, this masterpiece is now open for holiday rentals, offering a slice of paradise to slow travelers.
On a sunny autumn morning on the Maremma coast, we have the pleasure of meeting Andrea Ponsi. Andrea is a renowned architect, professor, distinguished gentleman, and secretly a bit of a hippy at heart. Andrea grew up in Italy but spent many years working in the US, eventually returning to his beloved Italy and now commutes between his homes in Florence and the Maremma Coast.
An Exclusive Interview with Andrea Ponsi:
Plinius: Thank you, Andrea, for inviting us to your beautiful home here. Can you tell us how the idea of this magnificent vacation home came into being?
Andrea Ponsi: Certainly, it's a pleasure to share our story. Several years ago, my son Luca and I, together with our architecture and design firm, Studio Ponsi, embarked on a journey to create a vacation home. We were looking for a place that would be no more than a couple of hours from Florence and as close to the sea as possible.
We spent two years exploring the Tuscan coast, from seaside apartments to ancient villas. While we couldn't build a new house near the water due to strict planning regulations, we fell in love with the serene Maremma region, tucked between the medieval villages of Magliano in Toscana and Pereta.
Plinius: How did you select this remarkable location?
Andrea Ponsi: The plot we chose was a hidden gem, nestled in the serene hills, away from the bustling world, with unobstructed views of vineyards, olive groves, and the distant sea, including Monte Argentario and Isola del Giglio. It was love at first sight, and its tranquillity captivated us.
What's more, the site already had planning permission and a design by a local surveyor, making it an ideal choice. Interestingly, the local administration offered us the opportunity to expand our home by buying a nearby concrete slaughterhouse at auction and demolishing it, a proposal we enthusiastically embraced, because we could then transfer those square meters to our project.
Plinius: The architecture of the house beautifully mirrors the landscape. Could you tell us more about your inspiration and design process?
Andrea Ponsi: Our design for the house was significantly influenced by the mesmerizing surroundings. We wanted the home to capture the dominating horizontal lines of the hills and the sea. The house is divided into three layers, each inspired by different aspects of the site.
The ground level, constructed with tufa from local quarries, connects the house to the Maremma's rich history. The central floor pays homage to Mediterranean architecture, with its flat roofs and white plaster walls, bathed in natural light. The upper level, resembling a ship's cabin with wooden cladding, signifies the house's proximity to the sea, accentuated by nautically themed details. The exteriors, including staircases and balusters, exhibit a maritime touch, offering a unique charm.
Plinius: Could you share some insights into the construction process?
Andrea Ponsi: We entrusted the construction to a local firm called I Tenebrosi. We collaborated with local artisans, including a passionate plumber who crafted unique radiators and steel balustrades. The electrician and metal fabricator designed the galvanized outdoor lamps and illuminated handrails according to our vision. The parquet installer also contributed to building a ventilated wall, adding an extra layer of uniqueness to the house.
Plinius: A water source is often a problem in remote areas, can you explain how you have approached this challenge?
Andrea Ponsi: Access to water was a game-changer for the landscaping. The landscape design was a personal endeavor, with valuable input from a local nursery owner. The source of water was discovered through a diviner, who confidently pinpointed a water source right on the site. This miraculous find now yields two liters of water per second from a well 60 meters deep.
Plinius: And finally, can you tell us a little bit more about the 4-phase technique in architecture that you have developed?
Andrea Ponsi: Certainly, let me show you this book "Drawing Analogies" and it will be clear right away how this works. It is an innovative way of drawing by which we can go from observing an existing architectural model to a design idea inspired by the same model. The method involves four operative phases: observation, analysis, abstraction, and analogy.
While observation and analysis drawings are part of the academic and artistic curriculum of architects, abstraction and analysis drawings have received less attention. By abstraction, I mean the subjective interpretation in a graphic form of architectural elements, by analogy I mean an original design proposal inspired by the model and applied to a new, hypothetical context. The book shows the practical use of the method of the four phases.
Plinius: The House is an architectural marvel, Andrea, and we thank you for sharing this enchanting journey with us.
Andrea Ponsi: It's been a pleasure to have you here.
__________
The House is more than just a building; it's a living experiment that blends architecture, design, and the timeless beauty of Maremma. It is like a laboratory, in a constant state of flux as they experiment with new furnishings, finishes, colours, and landscaping. To stay here at this Architectural Gem, please have a look at Plinius No. 010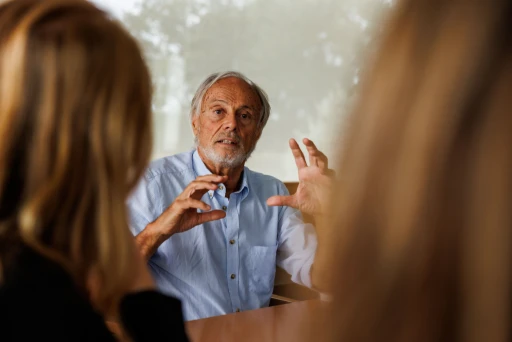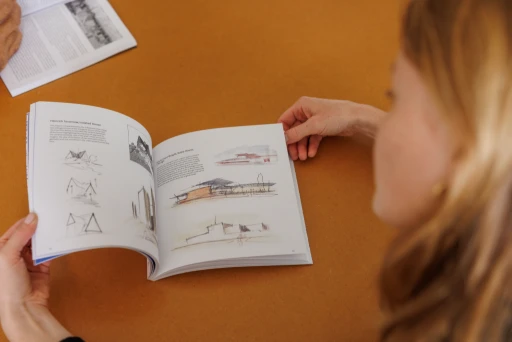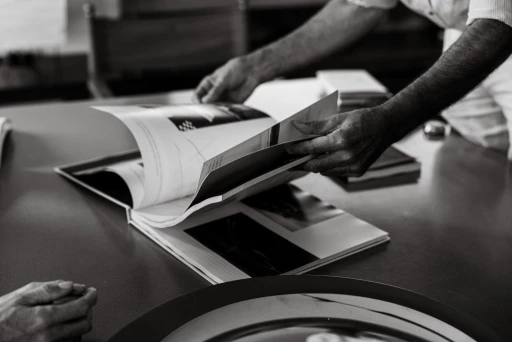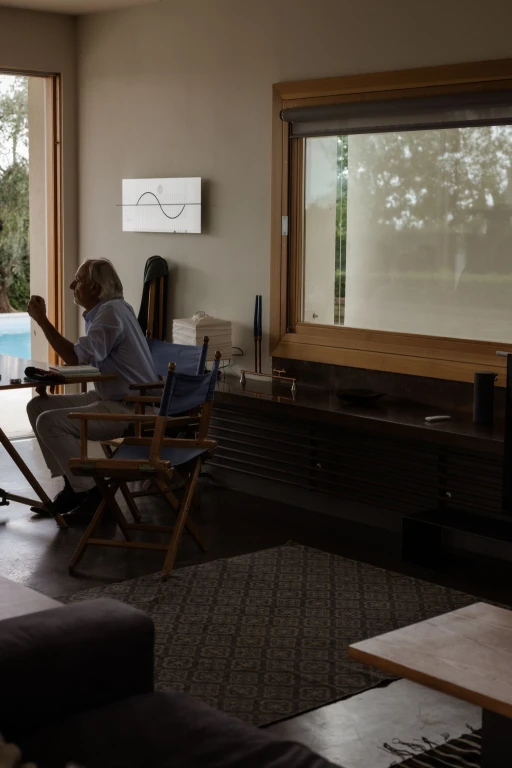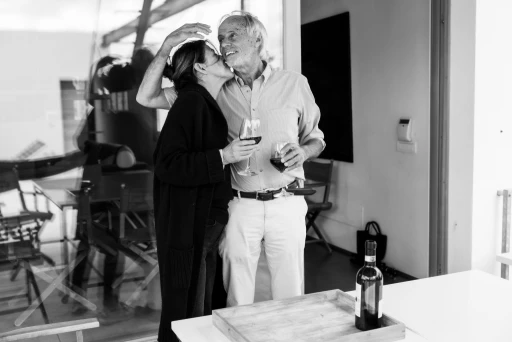 ---