Plinius Magazine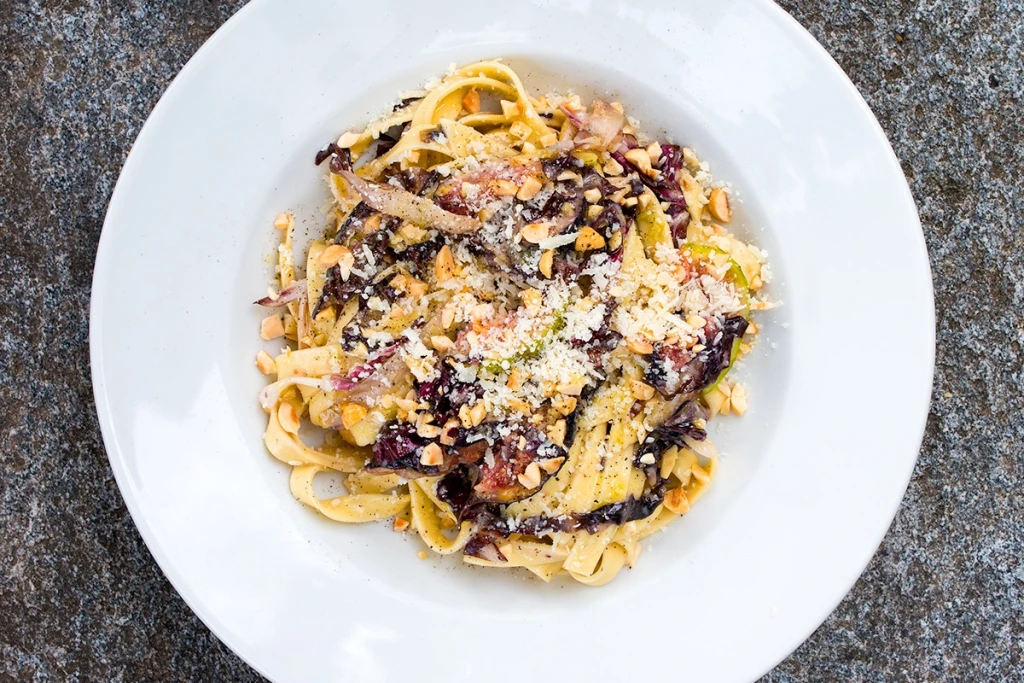 Tagliatelle with Gorgonzola, radicchio, figs and hazelnuts from Piedmont
Tagliatelle with Gorgonzola, radicchio, figs and hazelnuts from Piedmont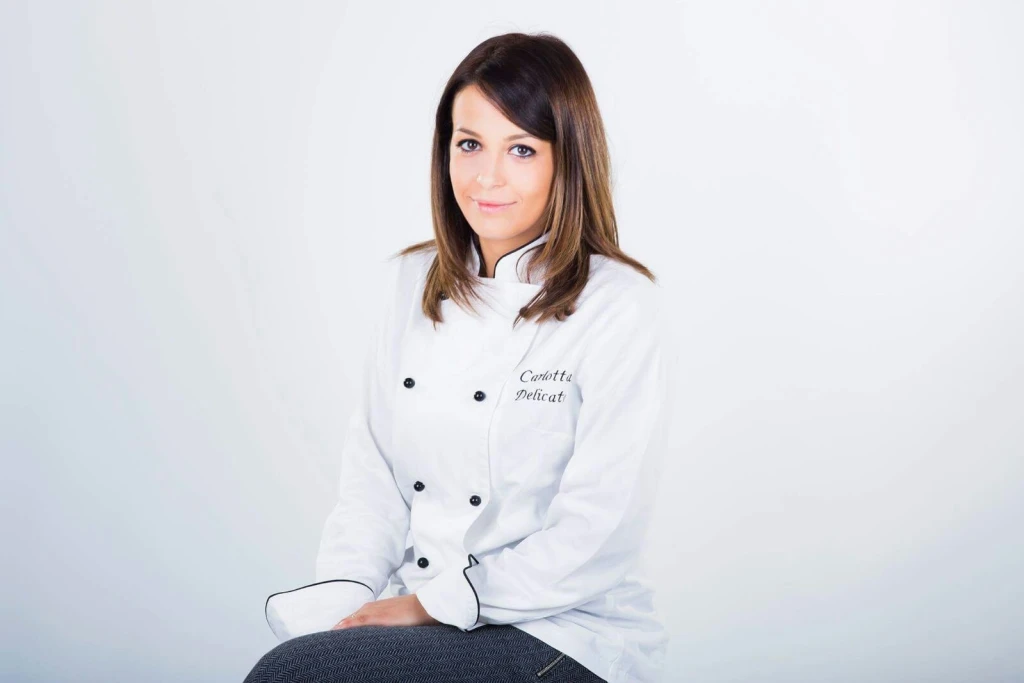 A bit of an Italian celebrity
"La Dolce vita di David Rocco", "Hells Kitchen - Italia" and growing up with grandmother Marisa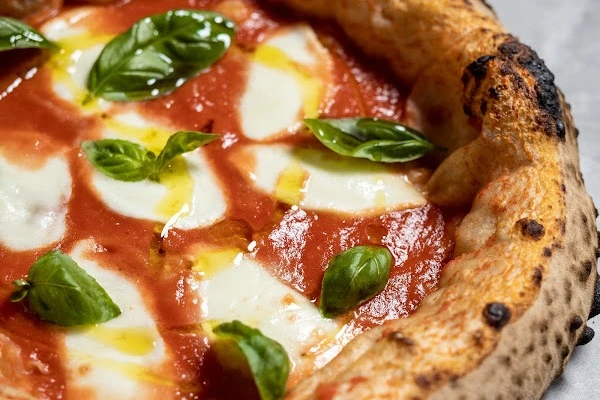 The best places for an authentic neapolitan pizza in Rome
The best spots for an authentic Neapolitan pizza in Rome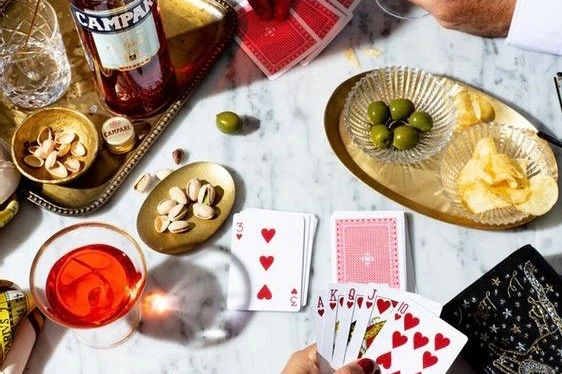 The Italian art of the aperitivo
5 Classic Italian Cocktails: Laurini A'rbei, Negroni, Aperol Spritz, Bellini, Classic Martini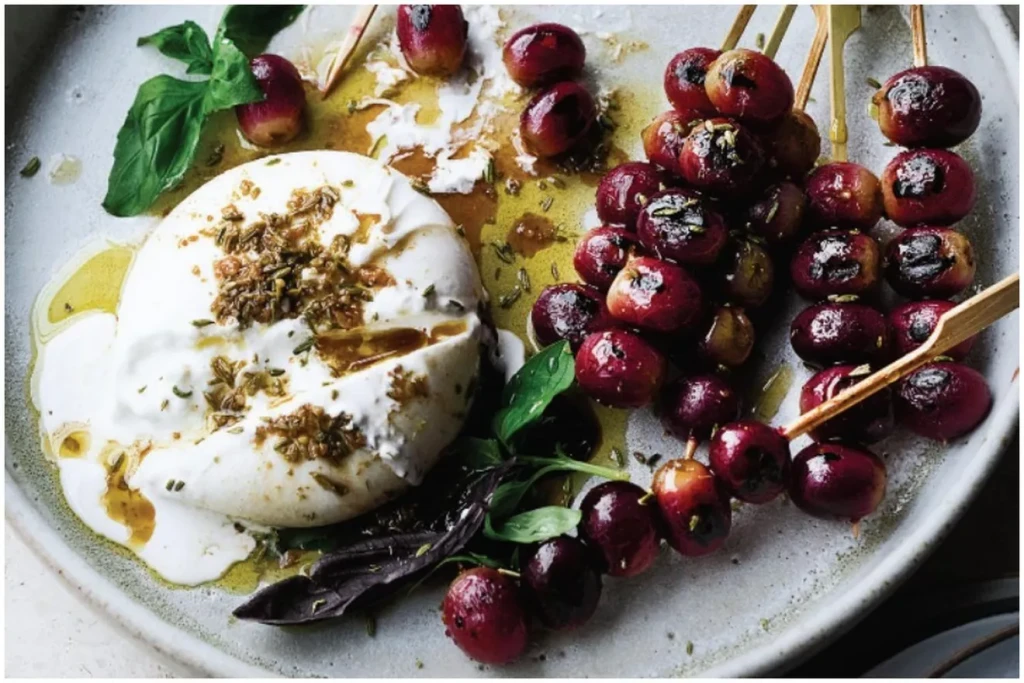 Ottolenghi's Burrata With Grilled Grapes & Basil
Here, sweet red grapes are skewered and grilled—a method that is as simple as it is impressive.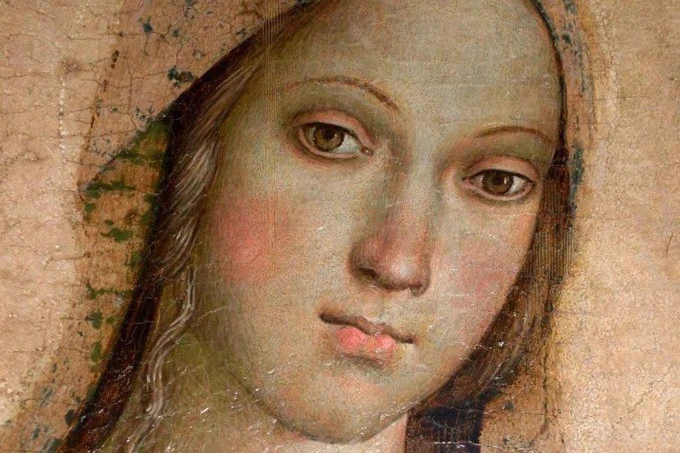 Special Umbria
World traveller, Umbria expert and Spello local, Andrea Flalkner let's you into the secrets of Umbria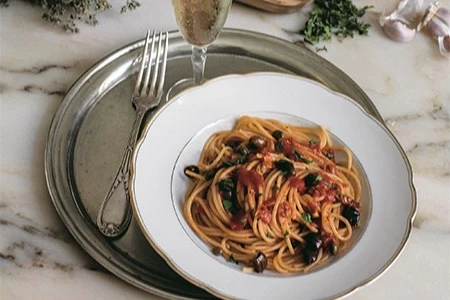 Spaghetti alla puttanesca
What does the name refer to, and why? The secrets of a good Puttanesca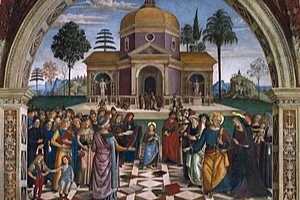 Growing up with a famous sibling…
What is it like when you grown up with a famous sibling? This is what happened to Spello, the little sister of Assisi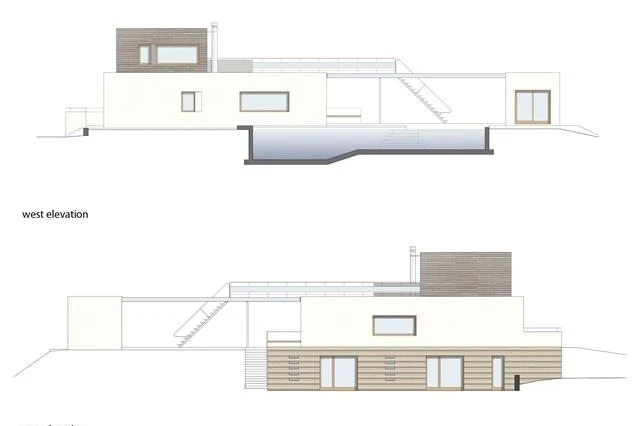 Horizontal metaphors amidst an archaic landscape
The Maremma, the unspoilt, wild south of Tuscany is a hidden gem. The Maremma house is state-of-the-art architecture on this magnificent spot.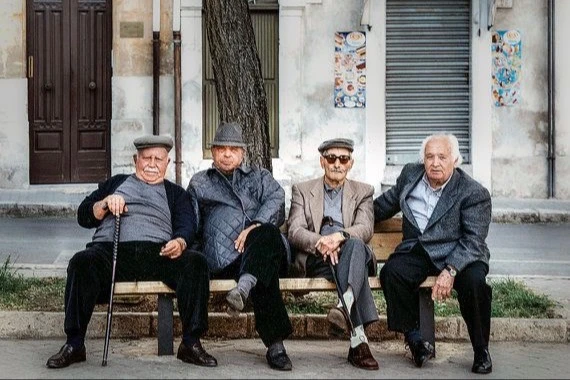 Tuscan Gems
A few of our favourite villages near Invidia that are definitely worth a visit. Take a bicycle, vintage scooter or Fiat500 and set off along the Tuscan country lanes
Truffel hunting
Nico the truffle hunter from Montisi, a skill he learned from his grand-father and hopes to pass on to his own children.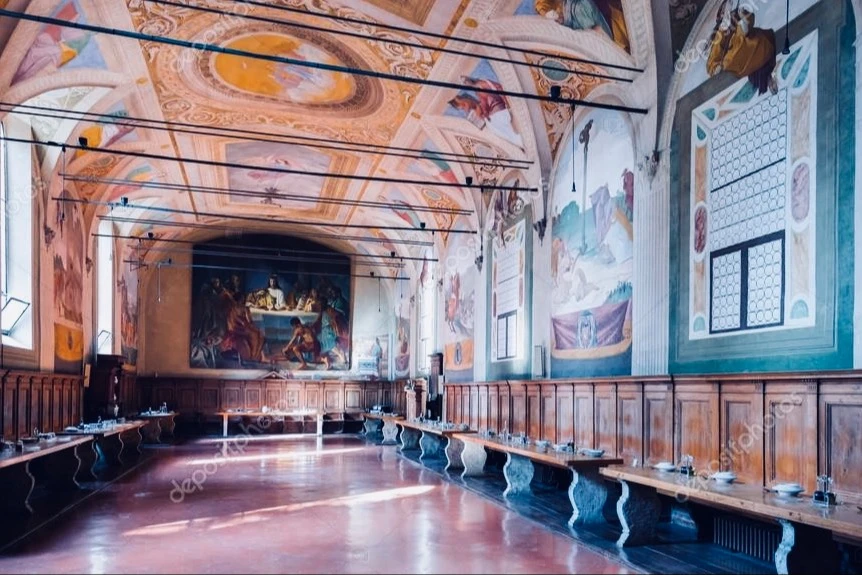 Abbey Monte Oliveto Maggiore
The abbey is still in use by the silent monks, dressed in white robes who live here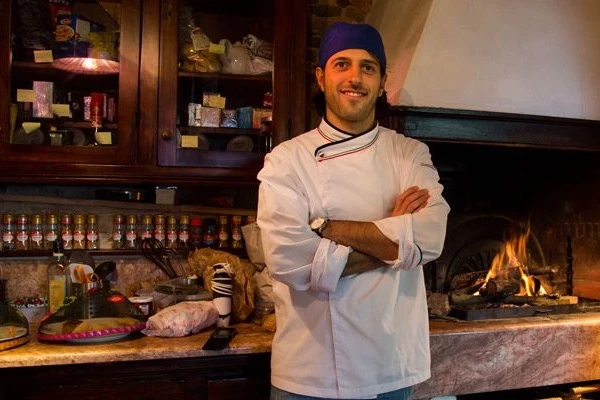 Tuscan Chef in a Little Kitchen
The best cooking classes with Alessandro Piccinini, in Montisi, a very pretty medieval hill top village near Podere Invidia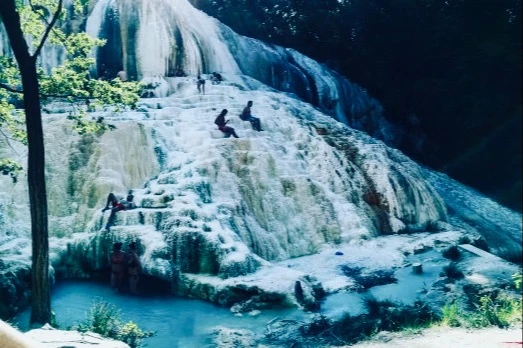 Bagni San Filippo
These hot springs are among the insider tips of Siena region, far away from mass tourism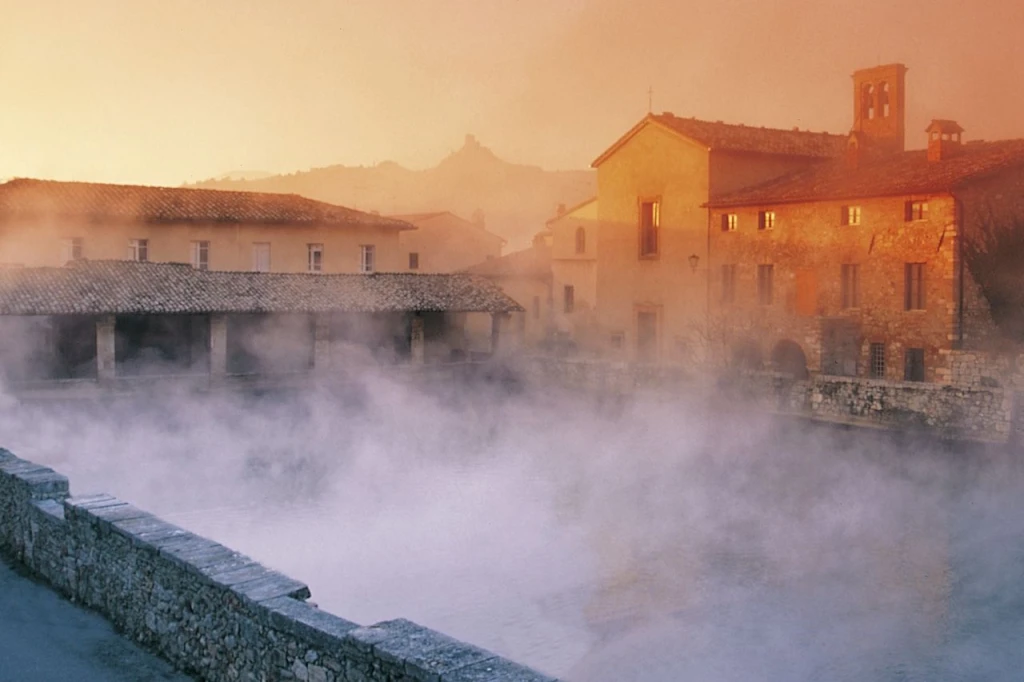 Bagno Vignoni
Mystical atmosphere in the cooler months when this gorgeous square is often bathed in mist as the hot air from the pools rises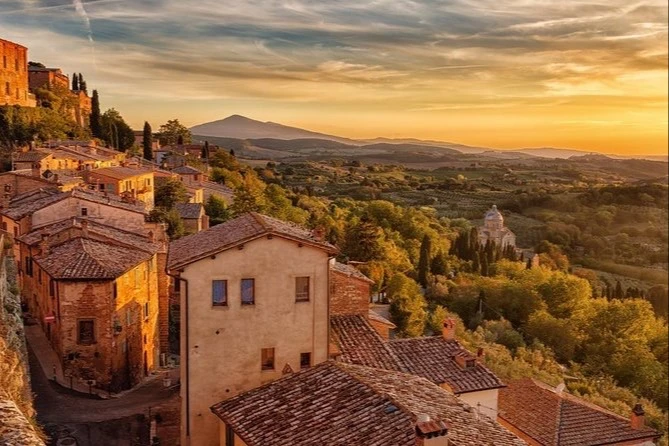 Village
Culinary Highlights
Culture
Wine
The hidden secret of Montepulciano
The hilltop village is honeycombed with tunnels and cantine where the vino nobile is made and stored in barrels and bottles.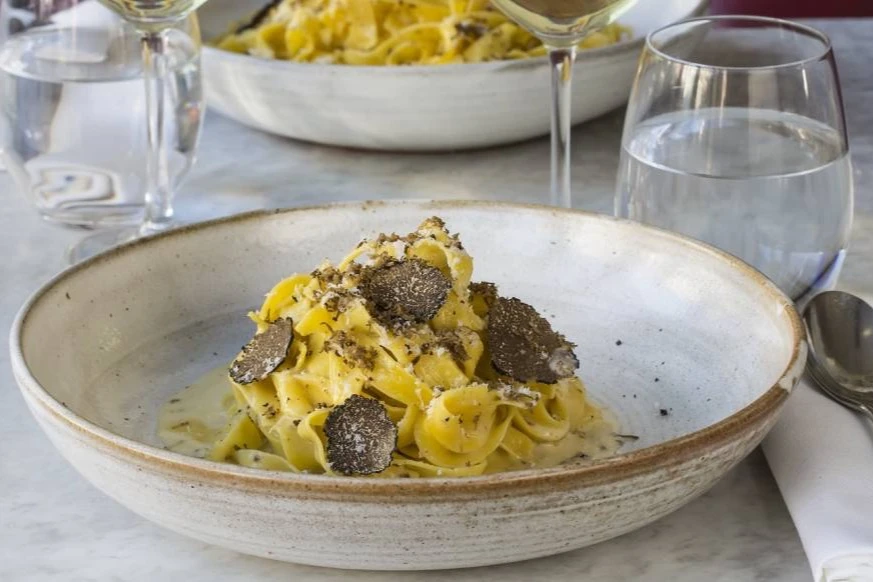 Truffle Pasta
Autumn in Tuscany is magical! The vineyards turn thousands of different colors and truffle season is in full swing!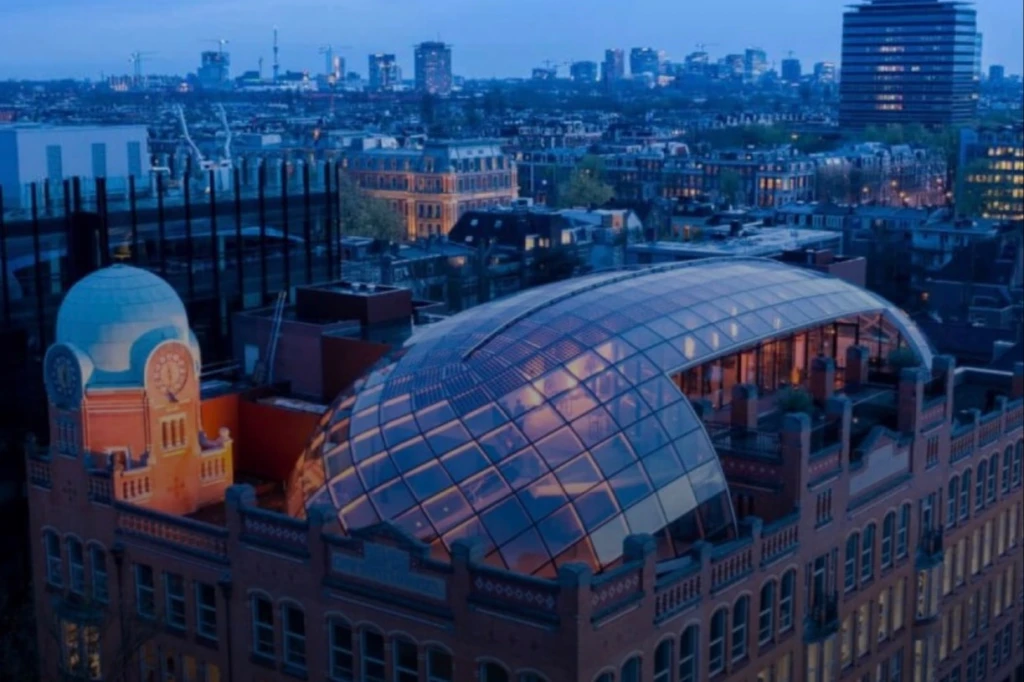 Emma Children's Hospital
It's very special to be of significance to Emma Children's Hospital. Plinius is proud to contribute to the EmmaNext.gala next Friday by making available a luxurious stay in one of our Villa in Tuscany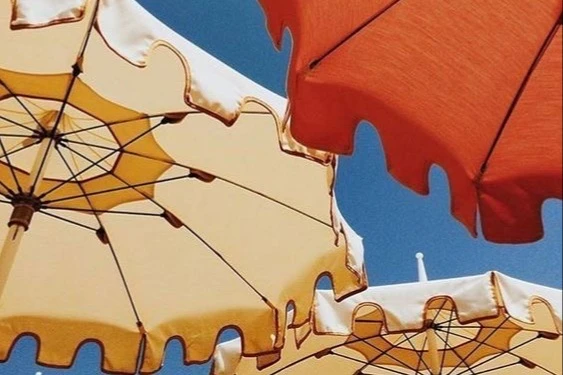 The two sisters
A great day at the beach, the seaside town of Sirolo is beautiful.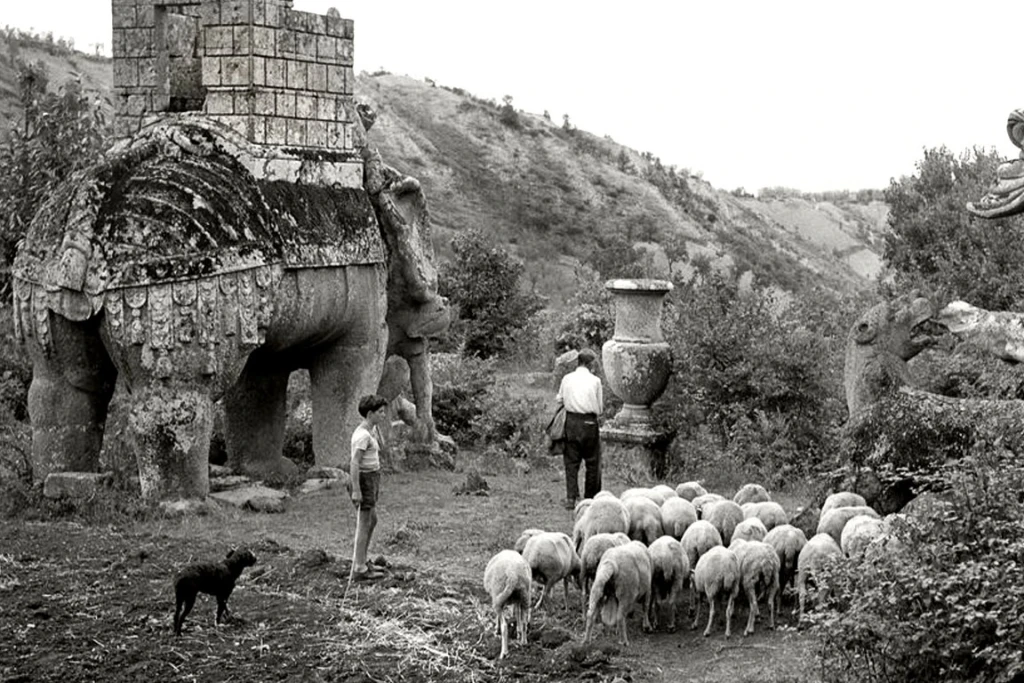 It was never meant to be beautiful
A 16th-century horror show built in a lovely Italian garden; Parco dei Monstri - The Monsters of Bomarzo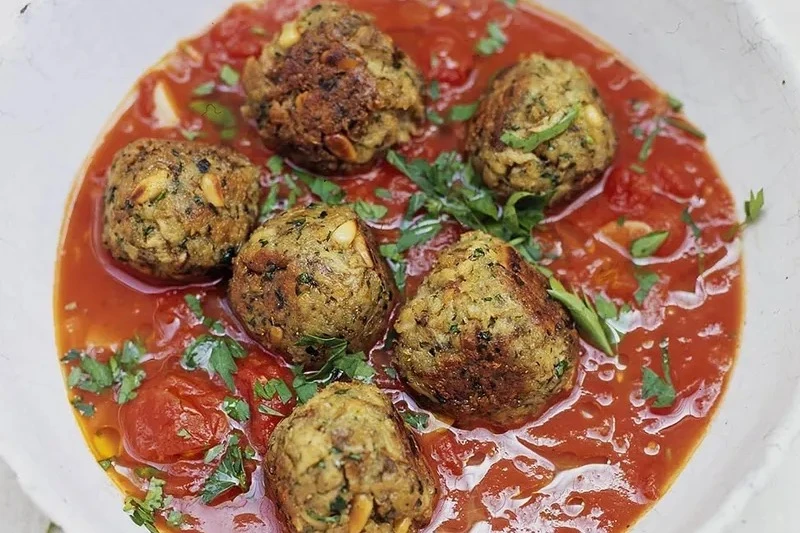 Le migliori polpette di tonno
A delicious Sicilian dish. Made with fresh fish, herbs and spices, these tuna meatballs are even better then the meaty version "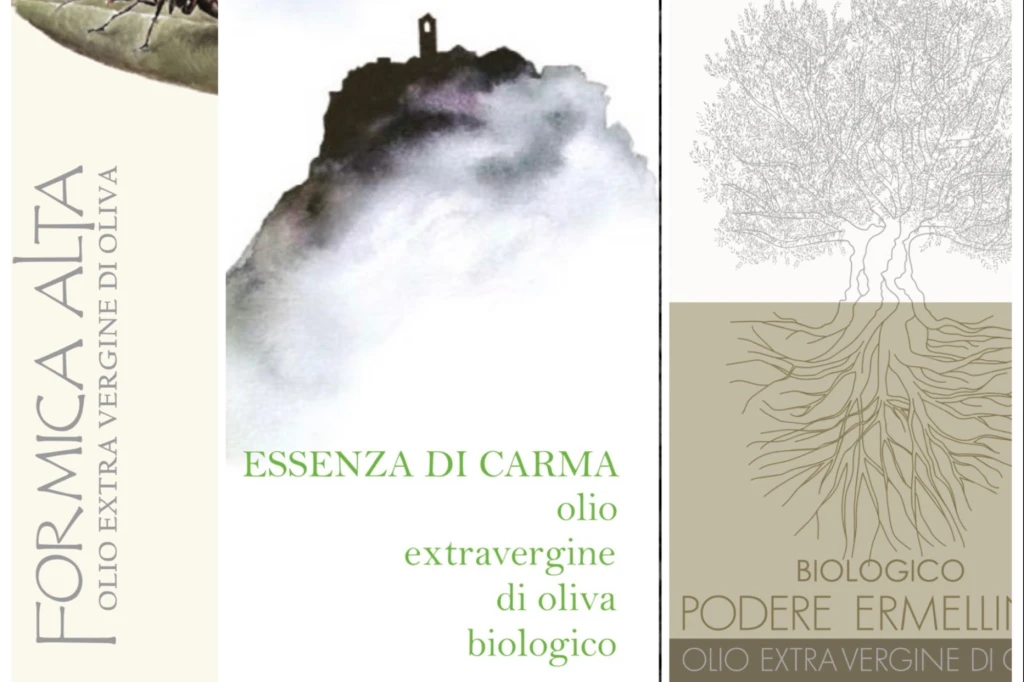 Tapping into Green Gold
Autumn is one of the most exciting and unforgettable times of the year to visit Tuscany. Harvest season is in full swing which means new wine and olive oil tasting, and the hunt for winter white truffles begins.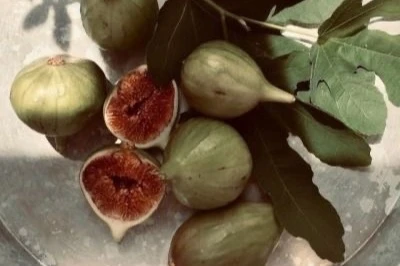 Fig Salad with marinated mozzarella
Salad of figs with marinated buffalo mozzarella, mint and fig. A delicious starter especially in Fig season in September Italy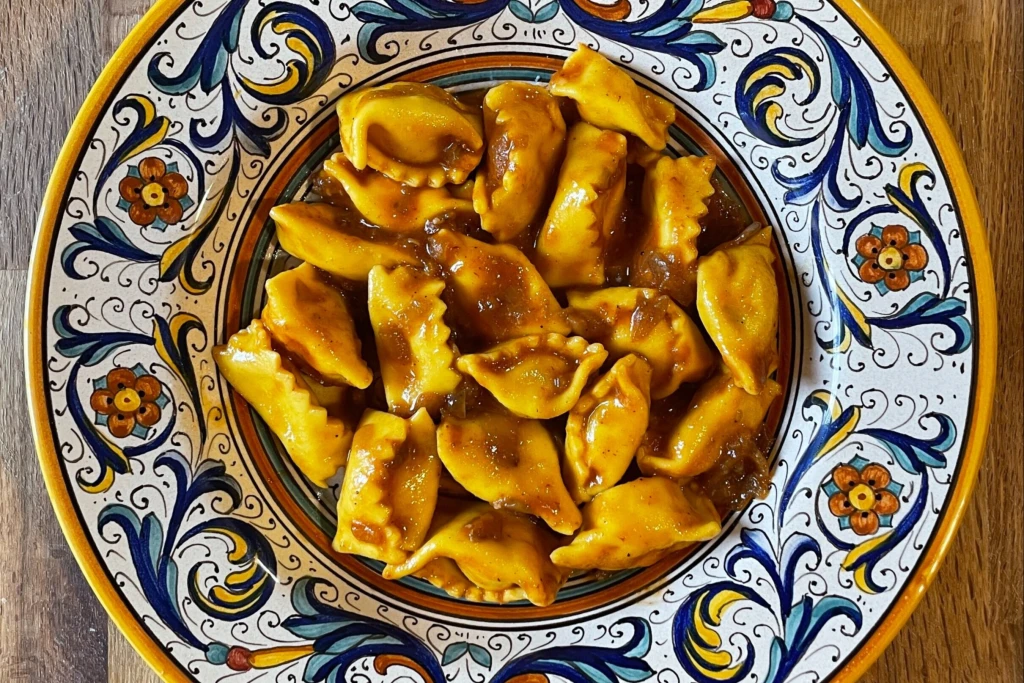 A traditional recipe from Piedmont
Recipe for Agnelotti del Plin from Eataly. Atypical Piedmontese dish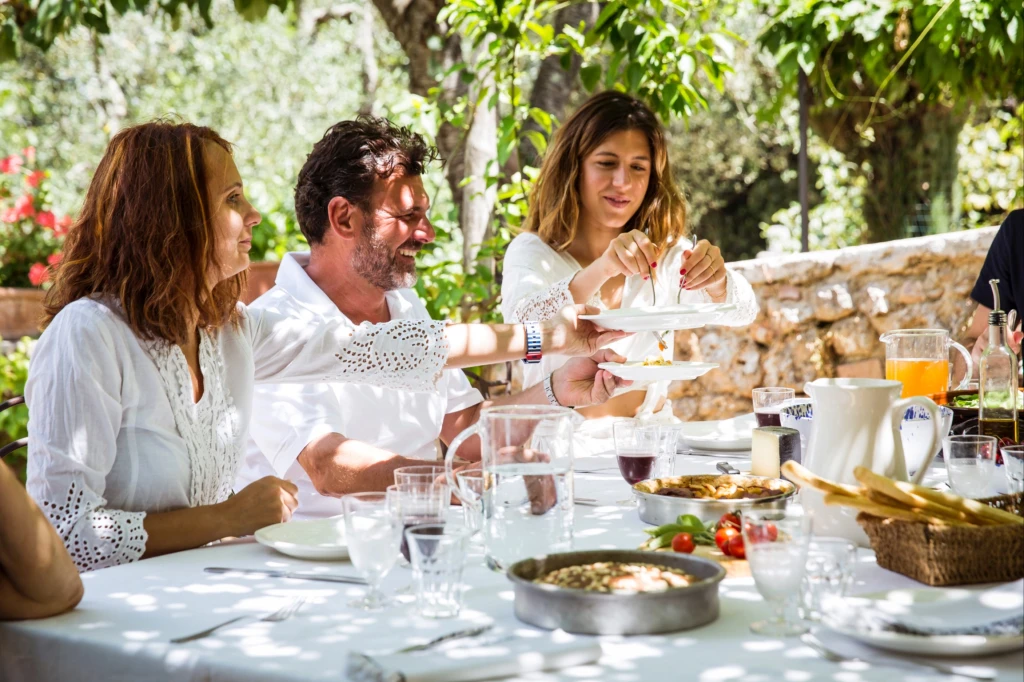 It's funny how life works out....
It was a life long dream of one woman, my mother, Francesca Bevilacque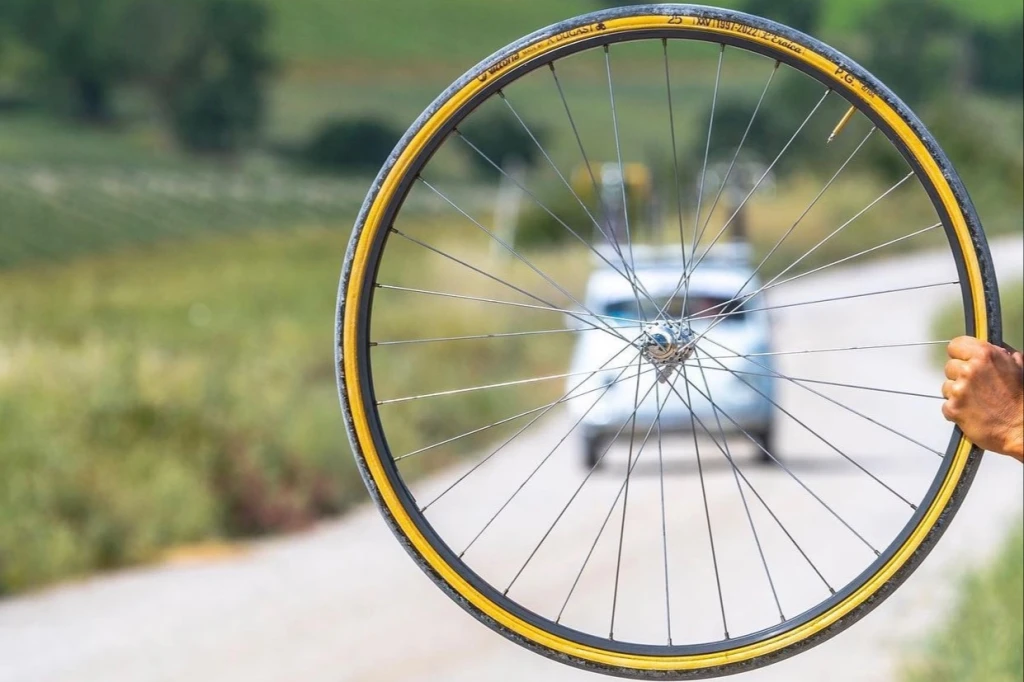 L'Eroica
Unique cycling event in Tuscany; Vintage bicycles, Retro outfits & Strada Bianca.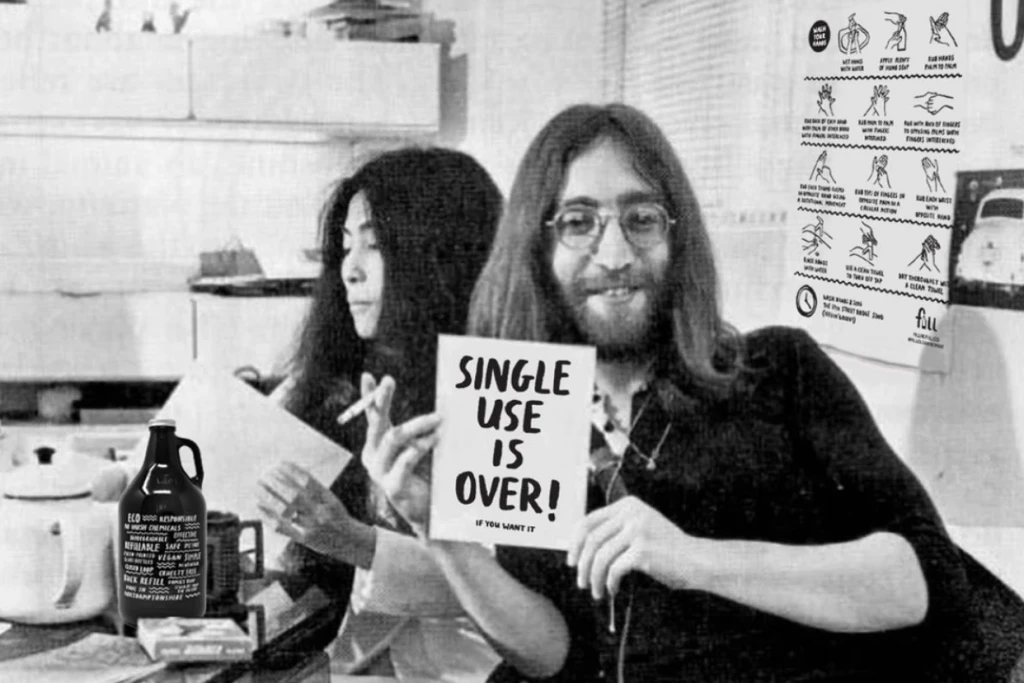 6 Simple Ways to Go Green
How to set up a more Sustainable Holiday Rental business in an easy, practical and affordable way.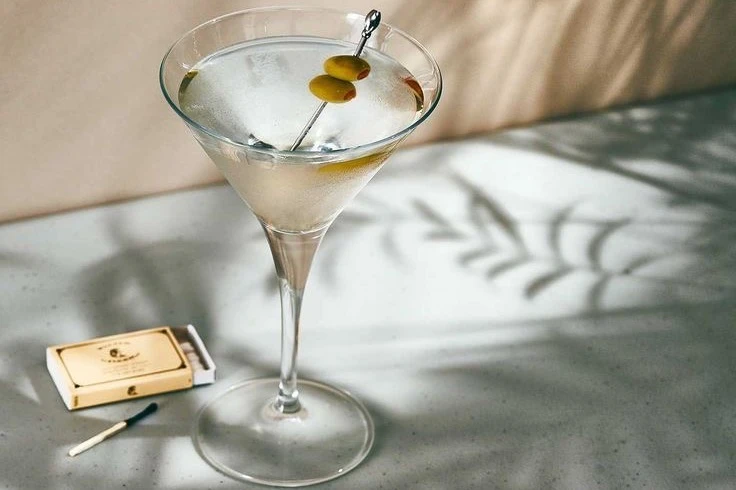 Culture
Culinary Highlights
The Pope and La Bandita...
Aeneas Silvius Piccolomini who later became Pope Pius II and his "utopian" town; Pienza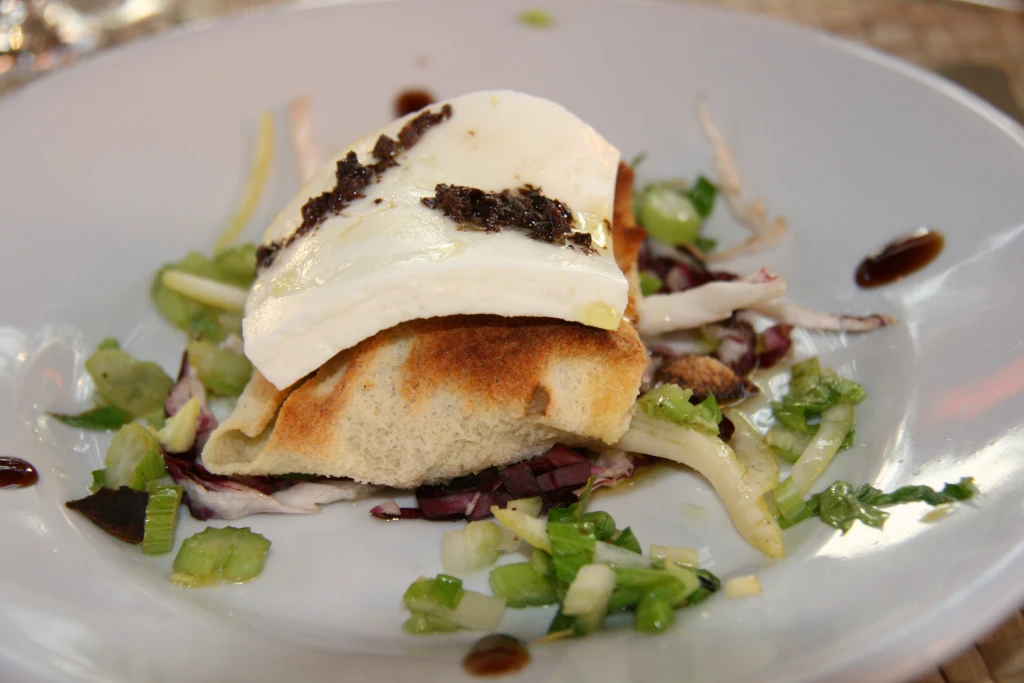 "Il Conte Matto"
Excellent Slow-food restaurant in the castle's 14C hunting lodge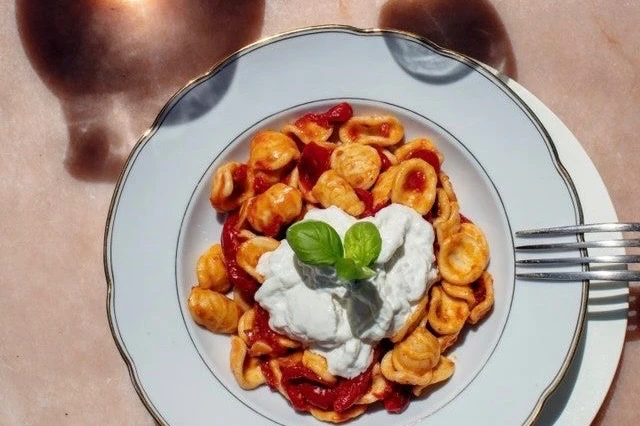 Orecchiette with roasted tomatoes and stracciatella cheese.
Super Simple & Delicious!⁠ One of our favorite recipes of Mimi Thorisson from her new cookbook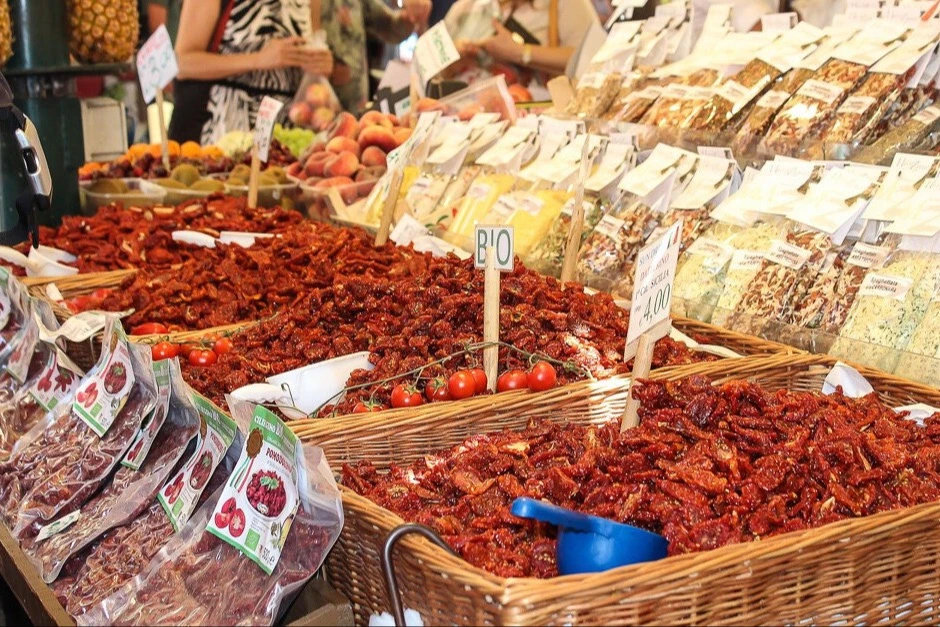 Italy Food Markets
15 Authentic Italy Food Markets You Absolutely Have to Visit!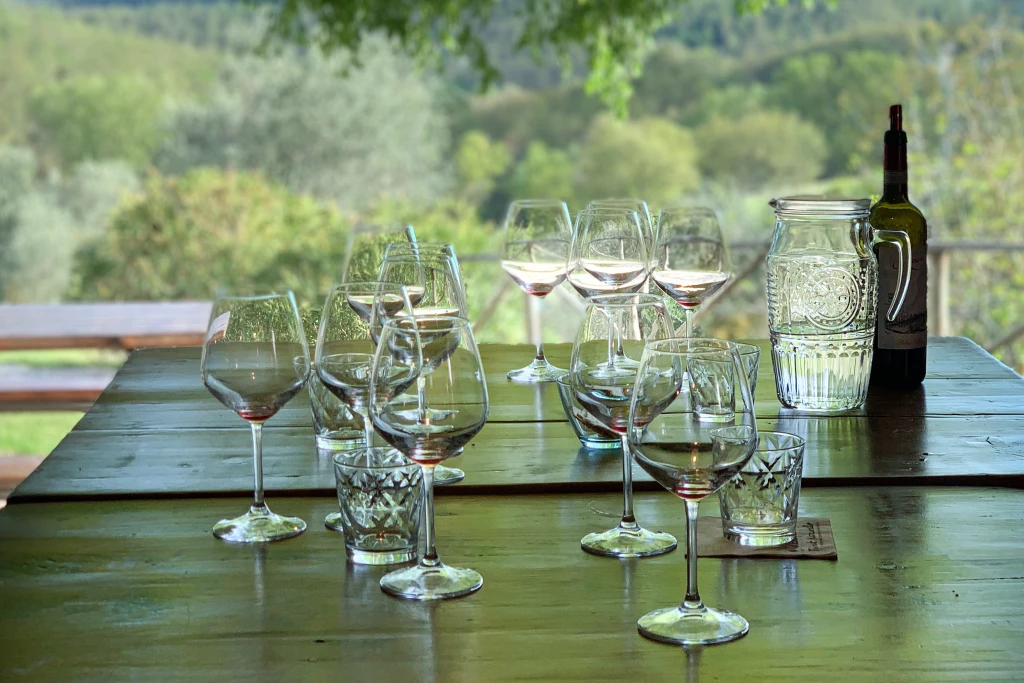 Podere Alberese
The exceptional women of Podere Alberese: Award-wining wine, Art & Poetry in the heart of Tuscany.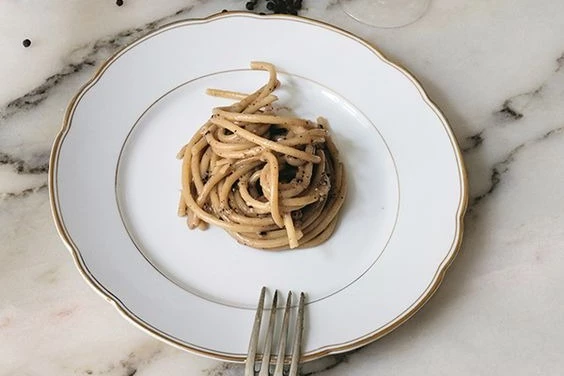 Classic recipe for Cacio e Pepe
The classic Italian recipe for Cacio e Pepe from Mimi Thorisson's old world Italian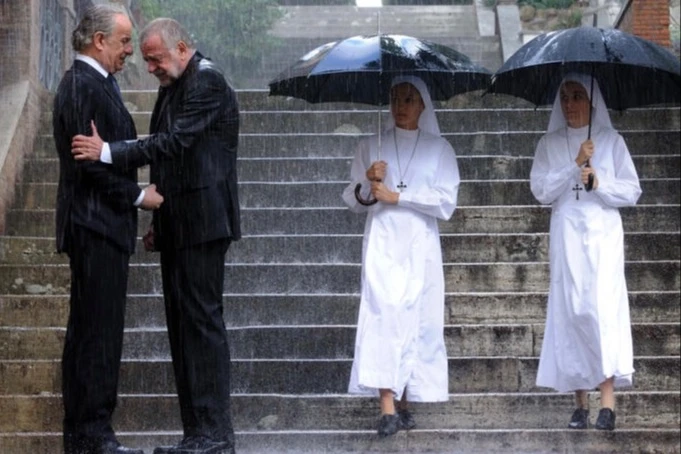 Greatest Italian Movies
Captivating Italian movies to watch. The Plinius movie list; 50 Greatest Italian Movies of all time!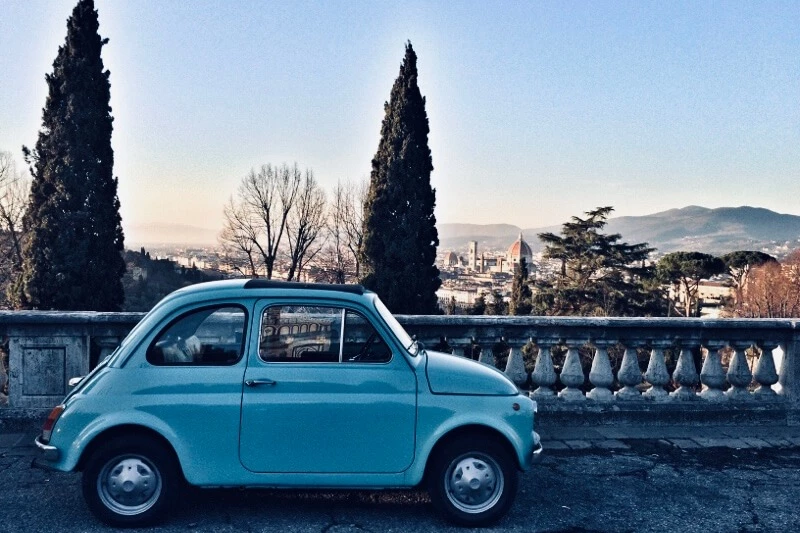 Vintage Fiat 500
Rent a vintage Fiat 500 or Vespa Scooter and enjoy the Tuscan Countryside. Combine it with a nice lunch in Monticchiello or bring a picnic and find the perfect spot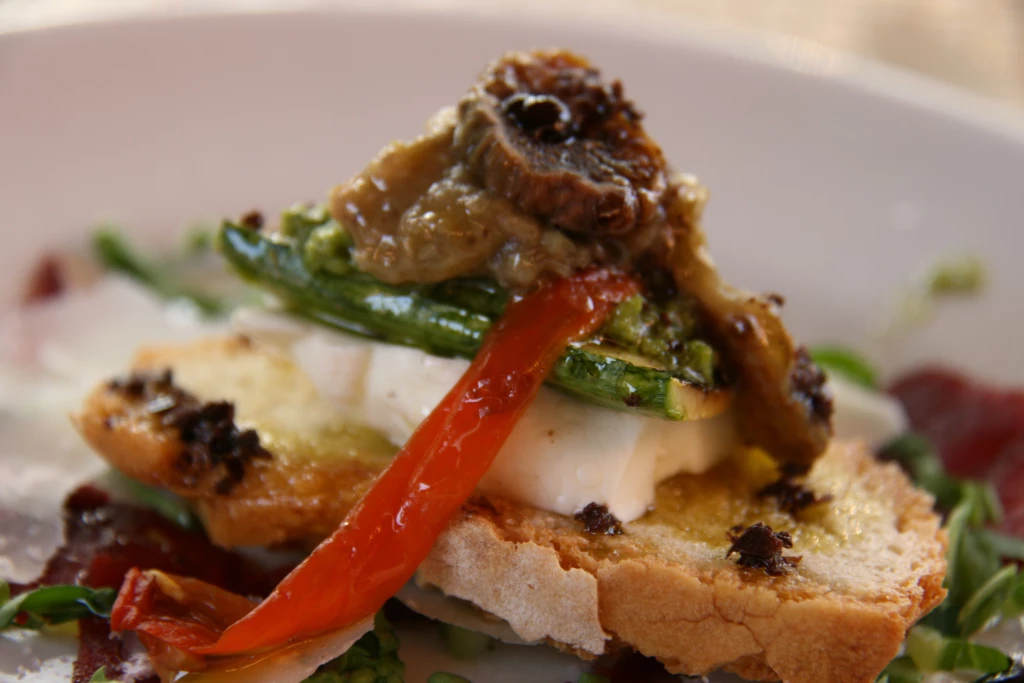 Fattoria San Martino
A rural, tranquil and beautiful Italian guest house; The small and very charming Fattoria San Martino, just outside the city walls of Montepulciano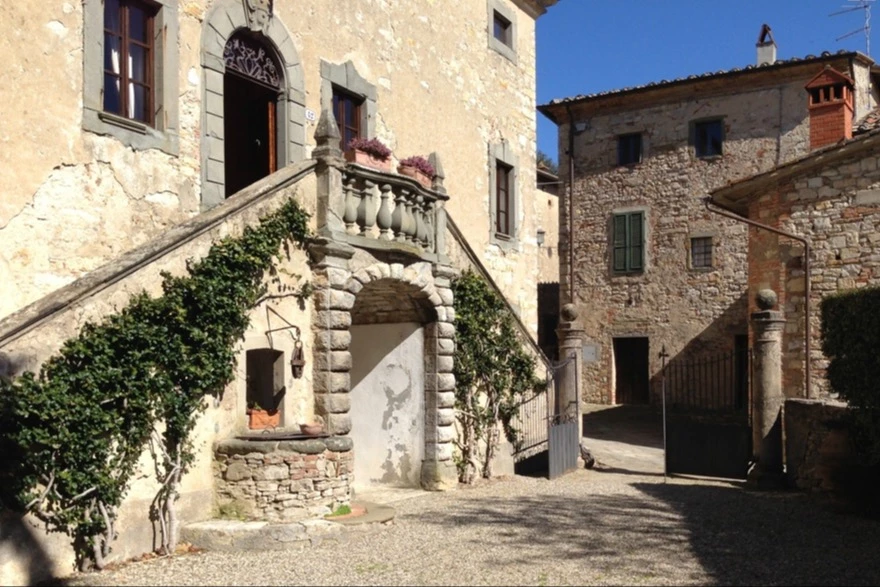 Art
Culinary Highlights
Wine
Castello di Ama
Wine, Art, Hospitality. Castello di Ama is located in a medieval hilltop town just north of Siena in Chianti, this winery feels like a fairytale. Art by by international artists: a.o Anish Kapoor, Miroslaw Balka, Kendell Geers, Chen Zhen, Daniel Buren.