Sustainability
Live a little greener : Lower booking fees for sustainable villas
Plinius supports more sustainable tourism. We are not looking for perfection but merely the intent to be more sustainable, environmentally friendly and striving for improvements in smaller or bigger ways. Whether that's growing your own fruit & vegetable, preserving local heritage, supporting local business or using renewable energy.
"We don't need a handful of people living a sustainable life-style perfectly. We need millions of people doing it imperfectly"
~ Anne-Marie Bonneau (author of One Green Planet)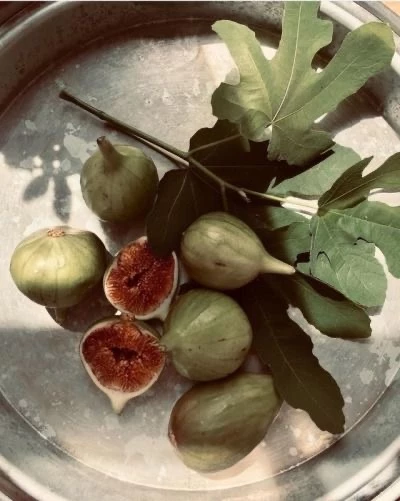 Plinius supports property owners who are taking steps towards creating a more sustainable business as well as inspiring travelers to embrace a more eco-friendly way of traveling. We do this by offering hosts a lower booking fee when they score higher on the sustainability scale. Additionally we publish weekly online articles about travel and sustainability as well as fun and inspiring advice how to live and travel a little greener.
Eco-sustainability items
1. Electric vehicle charging station
Normal charger or super charger for electric cars at the property
2. Supporting the local economy
Plinius offers this information for each property with the best local restaurants in the area, off-the beaten track places, local artisans.
3. Promoting "eco" activities
(e)Bicycles available for the guest, or recommending a rental place nearby in order to provide alternative modes of transportation, to reduces guests' reliance on cars, and to encourages guests to explore the surrounding area in an eco-friendly way. Plinius offers this information for each property as well as suggested walk and cycle itineraries through the Plinius Komoot Account
4. Regional Food
A vegetable/ herb garden/fruits trees on its grounds which guests can use during their stay in order to help them eat seasonal meals during their stay. Plinius always offers a list with the farmer's markets near every property as well as authentic local restaurant recommendations.
5. No Single-use plastic products
By using refillable soap and shampoo containers, waste can be reduced significantly. Instead of replacing empty containers by new ones, soap/ shampoo/ conditioner is refilled from bulk containers. Additionally providing re-usable shopping bags for the guests.
6. Use of renewable energy
The electricity used by the accommodation comes from renewable energy sources, such as wind energy, solar energy, geothermal energy and other renewable sources or bought from suppliers of renewable energy.
7. More than 80% waste recycled
Waste (residual waste, glass, paper, plastic, metal/aluminium, organic waste) separated, recycled and disposed in the appropriate manner. Having clear and easy recycling instructions to help guests reduce amount of waste going to landfill.
8. Car-free accessibility
Is it possible to reach the property without a car? Plinius always provides the nearest train station to the property
9. Eco-friendly cleaning products
No use of chemicals in cleaning products (Preferable re-fill eco-friendly products)
10. Energy saving light bulbs
80% of all light bulbs in the property energy saving lights (energy efficiency of Class A)
11. Waterflow reducers
Water flow restrictors are nozzles which are attached to water tab to reduce the amount of water to 6 liters per minute or less, and to strengthen the water jet.
13. Towel change upon request
A reuse policy changes guest linens and towels only upon request or once a week, rather than every day. The guests are aware of the option to reuse their linens and towels.
14. Energy efficient technologies at the property
For example: high-efficiency heating and cooling systems; energy-efficient doors and windows, smart thermostat, LED lights, smart fridges and kitchen appliances, smart-home systems, energy-saving devices. Motion-sensor lights can help you save on your bill without your having to do anything. They are responsible for turning on the light when they sense a presence and automatically turning it off when it is no longer there. This way you avoid the risk, and expense, of having lights on where you don't need them
15. Recovery & reuse of rainwater
Rainwater is collected and reused for secondary uses (toilet flush, garden irrigation, etc).
16. Natural Air conditioning or Class A air conditioning
Natural air-conditioning is achieved through ancient building design (thick walls, small windows, shutter, air-flow through the property etc)
17. Appliances in energy Class A
Appliances (refrigerators, washing machines, dishwashers, televisions, etc.) have Energy Label Class A. The energy label is indicated on the appliance itself.
18. High Efficiency boiler > 90%
The efficiency of your boiler plays an important role in how well your boiler operates as well as the cost of your bills. The higher the efficiency of your boiler, the lower your fuel costs and the better it is for the environment. Replacing your old inefficient boiler with a new A-rated one could safe hundreds of euros.
19. Geothermal Heating / Heat pump
Geothermal systems use heat directly from natural sources like hot springs, geysers and volcanic hot spots. Ground source heat pumps are air conditioners that use groundwater or simply soil to cool the condenser instead of an outside coil and fan. It uses electricity to move heat energy from one place to the other. Run it backwards and it provides heat, more efficiently than using the electricity directly."