Villa Tirrena guide
An exciting 7 day itinerary.... without even leaving Villa Tirrena. Located on the border of Lazio and Umbria, close to Rome. There is so much to see, do and experience at this location. From a private art museum to one of the most beautiful wine cellars in the world.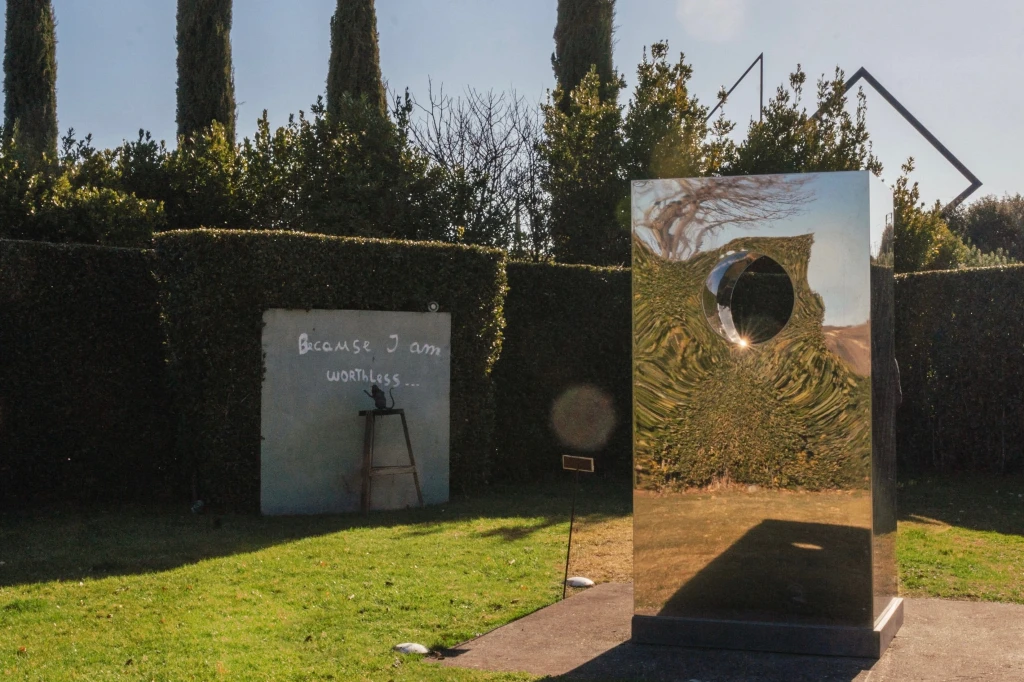 Culture

Art Garden

Over the past 35 years, domain owners Paolo and Noemia d'Amico have been collecting works by key artists from the contemporary world scene such as Anish Kapoor, Banksy and Mitoraj. They are strategically spread among rose bushes, lemon trees and cypresses in a game of hide and seek. It is truly the most unique sculpture garden of the region; an outdoor art museum. Only open to the guests of Villa Tirrena

Website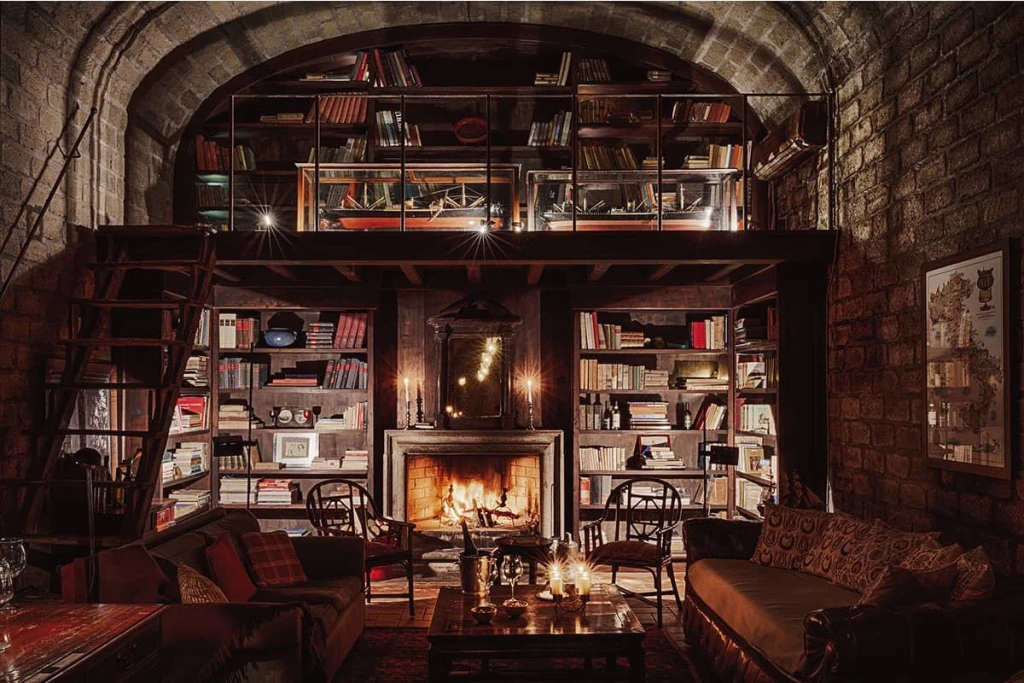 Enoteca

Wine tasting - Villa Tirrena

One of the most beautiful wine cellars in the world! The cellar is lit by hundreds of flickering candles, classical music is softly playing in the background and the wines are exquisite. There is a tasting lounge with comfortable sofas and a fire place or a stunning dining room within the cellar, also lit by candle light. This is an experience that is truly unique and chic! Guest at Villa Tirrena have a wine-tasting evening included. Outside guest can book a package (see more info below)
Activities

Spa day at home

Relax and recharge with the ultimate spa day. The Spa is located next to the indoors pool. It has a Turkish bath with 3 shower rooms, including 2 massage rooms and a relax area in total peace. You can book a massage or spa treatments.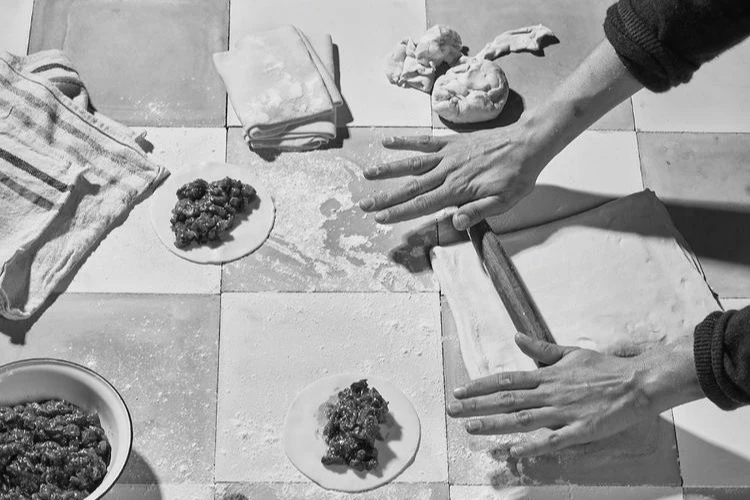 Activities

Italian Cooking Classes

I highly recommend taking Italian cooking classes at Villa Tirrena, a skill that will lasts a life time! Homemade pasta, traditional dishes and desserts. The Chef will help you to discover the secrets of Mediterranean cuisine. You will be given everything you need: apron, notepad, pen and you just have to follow the words of the Chef!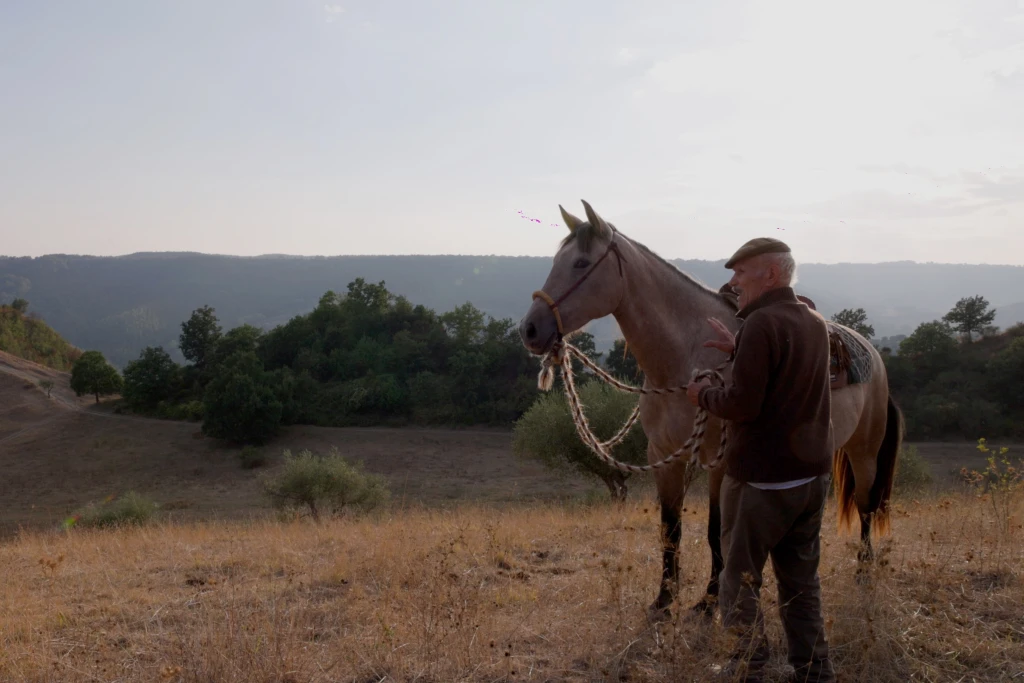 Activities

Equestrian

Horse riding For people with prior equestrian experience. (duration about three hours) minimum two people Start-up package for beginners: Theoretical and practical part that provides the approach to the horse saddling, saddling and lesson in the field (duration about two hours and a half)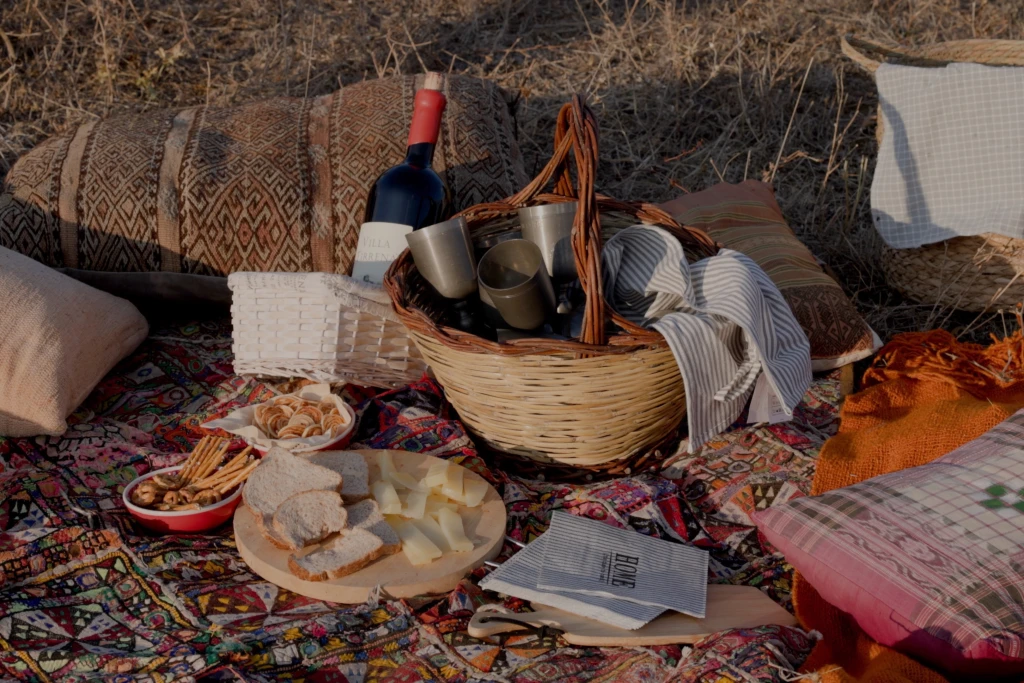 Activities

Hike & Picnic

A special guided hike in the Valley of the Badlands and a delicious picnic at the end of the hike. The perfect way to spend the day in the stunning Italian countryside.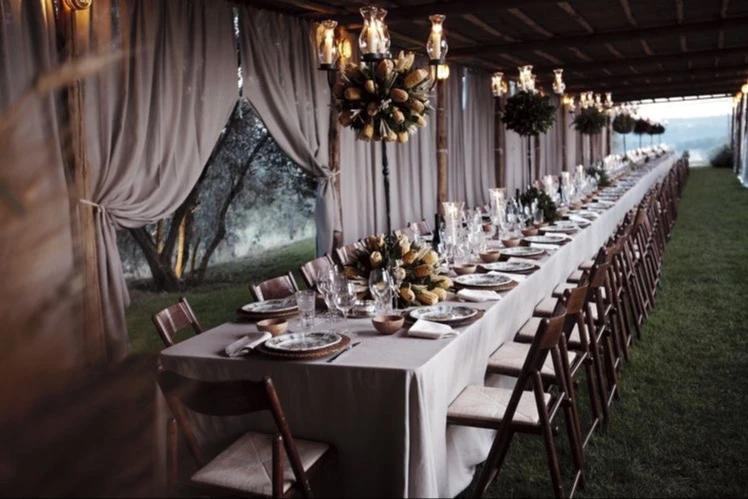 Activities

Events

The beauty of the gardens, the breathtaking view of Calanchi, and the variety of spaces, indoor and outdoor, available make Villa Tirrena the perfect location for exclusive events such as receptions, weddings, dinners and board meetings, hosting up to 300 sitting down guests. Moreover, the estate sides onto a chapel, The Church of Saint Catherine. In case you are planning to propose....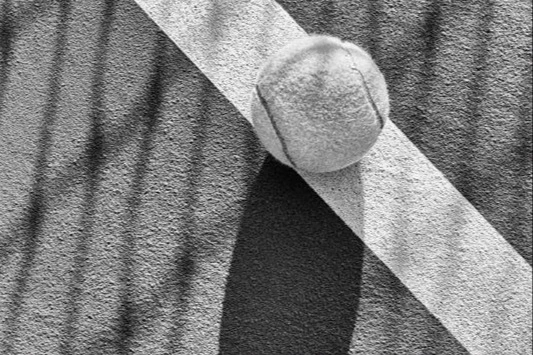 Activities

Tennis

For sports lovers Villa Tirrena has a wonderful private tennis court, with an on call instructor if needed.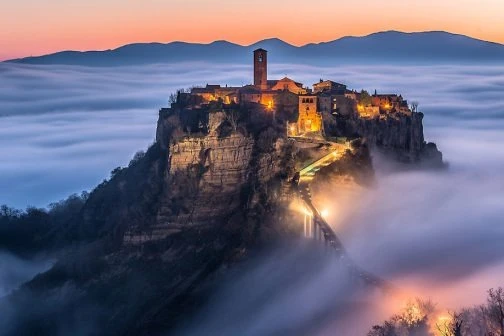 Culture

Civita di Bagnoregio

Of course you cannot leave without visiting the beautiful village you view from your window. It has become a very popular place with tourist, because of its mystic location. Its lays completely isolated on a hilltop surrounded by air that, especially in the mornings when the clouds surround the village it magical! Make it seem like it's floating over the extensive canyons. It is connected only by a small pedestrian bridge (there are no cars on the island). One of the great things you can do if you stay at the estate, is to visit Civita early in the morning before the day-trippers arrive or, in the evening when te town empties of day visitors. You will have the mystical village all to yourself (except for the 9 habitants), to enjoy peaceful strolls in the streets that end in a stunning abyss.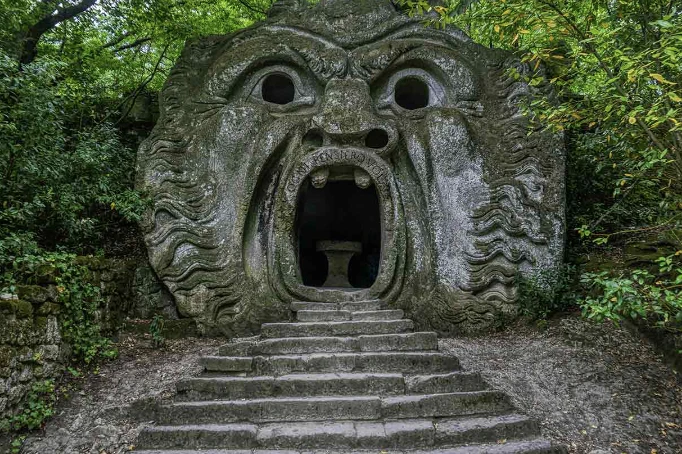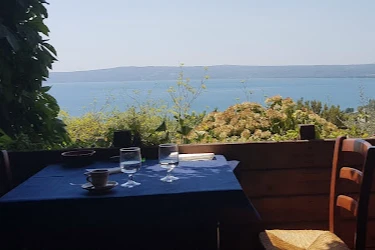 Restaurants

La Tana Dell'Orso

A restaurant from which you can enjoy great panorama views on Lake Bolsena. You can have an amazing dinner outside on their terrace. Dishes listed on the menu are their Bolsenese ribollita and whitefish cooked in pan. (Slow Food restaurant)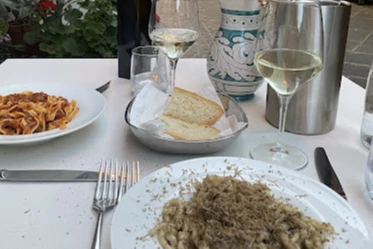 Restaurants

La Palomba

Cosy family restaurant in Orvieto, which offert local specialties with local sourced ingredients. This is a slow food restaurant.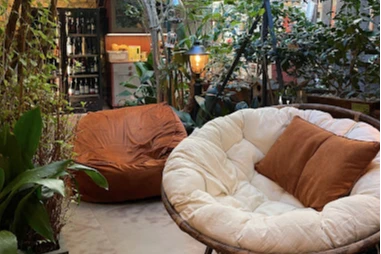 Restaurants

La Pergola

A warm and welcoming environment with a beautiful pergola for the summer where you can enjoy tagliatelle with duck, lamb in wine or cod "all' Orvientana".. (Slow food restaurant)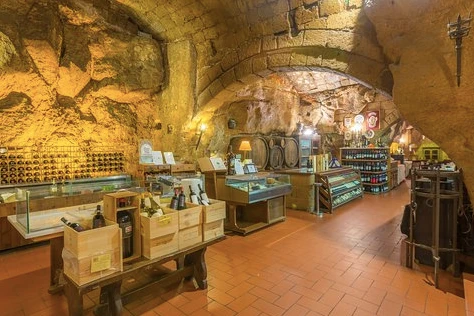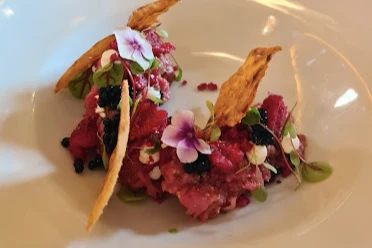 Restaurants

Ristorante La Panatella

Located in Allerona, one of the most beautiful small towns in Italy. A walled town, which used to be a medieval castle. It has outstanding views of the surrounding valleys and countryside. Have lunch on the terrace of Ristorante La Panatella , which they prepare prepare delightful twists on local specialties.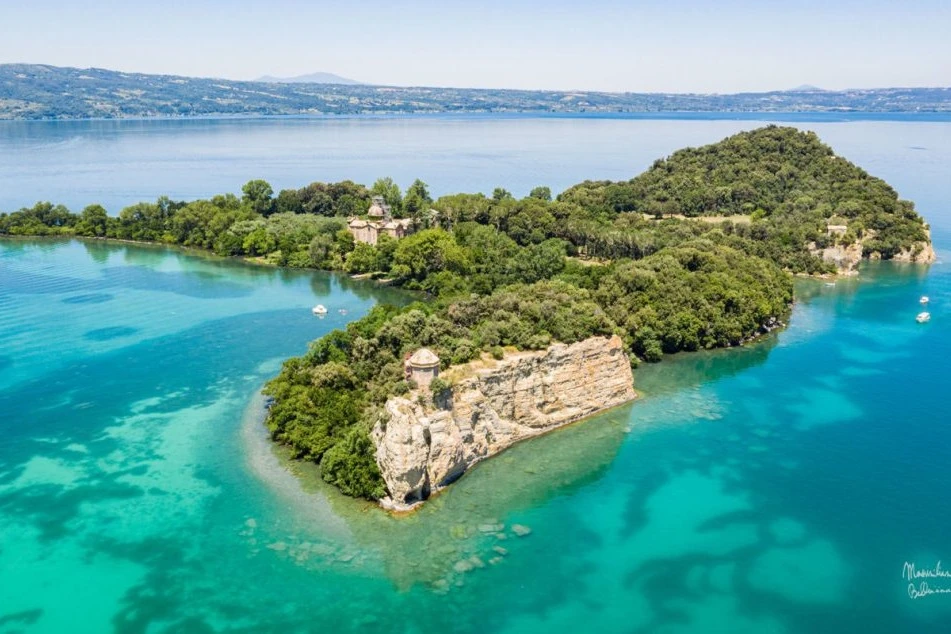 Activities

Lake Bolsena

Lake Bolsena, is known at one of Italy's cleanest lakes for a swim or to rent a sailing boat and swim around the two breathtakingly beautiful islands in the middle. Maybe, you'll even go home in the evening with the catch of the day that you'll want to prepare for dinner on the barbeque.
Culture

Todi

For incredible views, head to Todi. It's an enchanting town on a steep hillside. Every corner is spectacular, from the main square, Piazza del Popolo, to the stunning Duomo and Piazza Giuseppe Garibaldi, just off it, with panoramic vistas across the valley.
Restaurants

Osteria da Mamma Angela

Simple but delicious Italian food in Orvieto, a family set up which is particularly good for cured meats and cheeses.

Website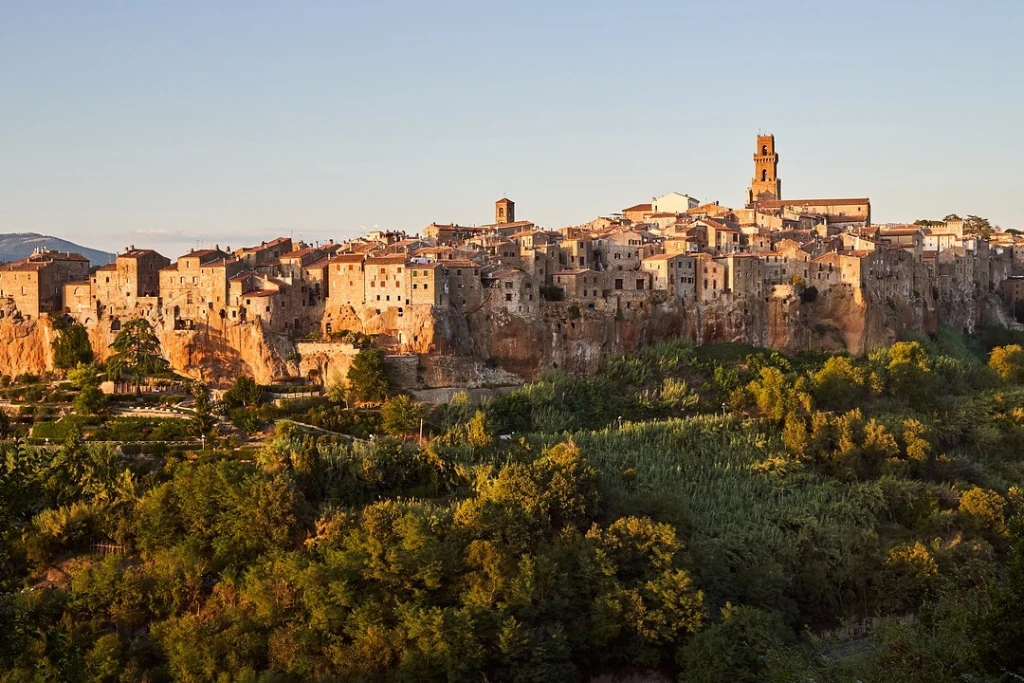 Shop

Pitigliano

This little village carved out of tufa stone (which is actually the same stone used at the lower level of Villa Maremma) is definitely worth a trip!
More about the villa