Greatest Italian Movies
Italy has produced—and inspired—some of the greatest cinema of all time. Among its key players, you'll find directors like Federico Fellini and Luca Guadagnino alongside actors like Sophia Loren and Marcello Mastroianni. These movies will transport you to the bustle of Rome, the rolling hills of the Tuscan countryside, the luxurious Lake Como and beyond…
Every week a new addition to the Plinius' Greatest Italian movies (or movies set in Italy)… in no particular order:
1. The Talented Mr. Ripley (1999)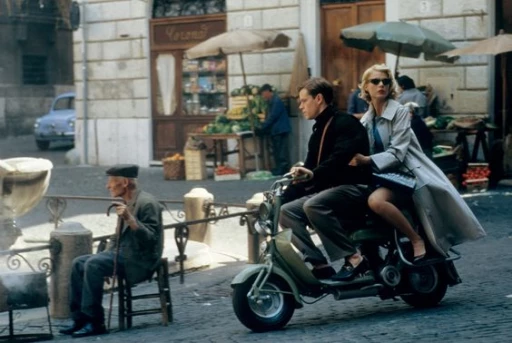 This American psychological thriller/drama shows you around in Rome, the Sorrento peninsula, the islands of Procida and Ischia, Venice and Naples while starring Jude Law, Matt Damon and Gwyneth Paltrow. The 1950s. Manhattan lavatory attendant, Tom Ripley, borrows a Princeton jacket to play piano at a garden party. When the wealthy father of a recent Princeton grad chats Tom up, Tom pretends to know the son and is soon offered $1,000 to go to Italy to convince Dickie Greenleaf to return home. In Italy, Tom attaches himself to Dickie and to Marge, Dickie's cultured fiancée, pretending to love jazz and harboring homoerotic hopes as he soaks in luxury. Besides lying, Tom's talents include impressions and forgery, so when the handsome and confident Dickie tires of Tom, dismissing him as a bore, Tom goes to extreme lengths to make Greenleaf's privileges his own
2. La Grande Belezza (2013)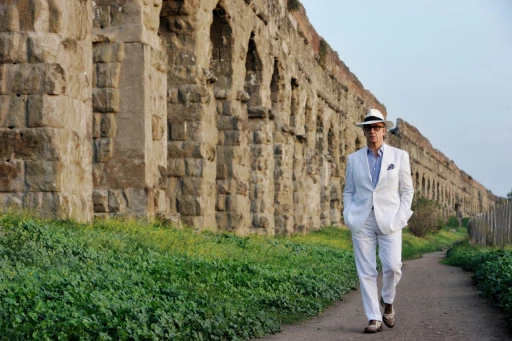 Ofcourse this list would not be complete without the masterpiece of Paolo Sorrentino. This Oscard winning movie starts with the 65th birthday of Jep Gambardella. The scene unfolds like a music video with Campari and dancing Romans. After this scene Je experiences an existential crisis and embarks on a journey to find meaning in his life. All the while, Sorrentino delivers us the ultimate love letter to Rome.
3. Call me by your name (2017)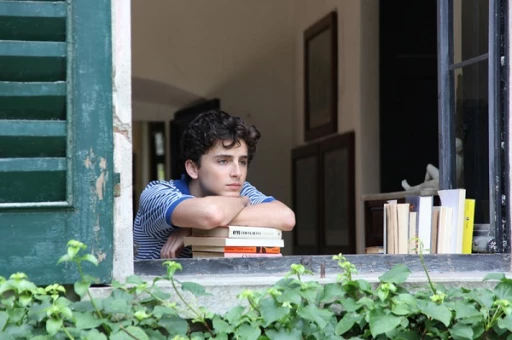 A love story about two handsome men around the family terrazzo-floored villa in Crema, close to Milano. The summer romance everyone wishes they had directed by Luca Guadagnino. "It is quintessentially Italian without being an idea of Italy" Guadagnino explains. 'it's just Italy"
4. Roman Holiday (1953)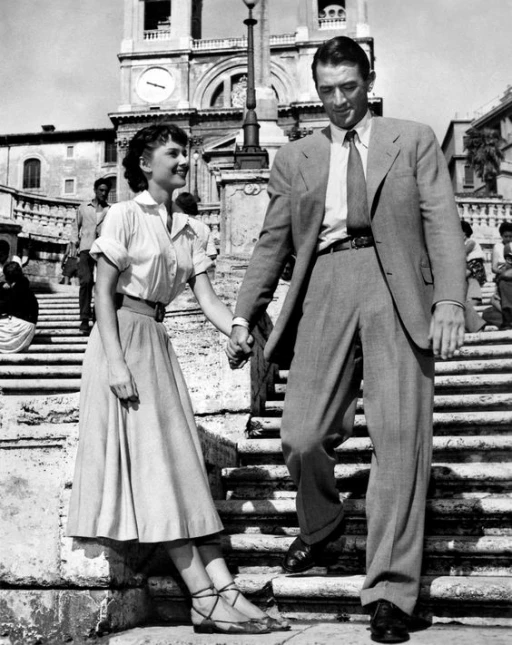 Because we love Rome and we love Audrey Hepburn. The title says it all this is a Roman Holiday; driving through the city on a Vespa, eating gelato's and ascending the Spanish steps. You follow a princess ( Audrey Hepburn) on tour in Italy where she falls in love with an American journalist (Gregory Peck) stationed in Rome.
5. Contempt (1963)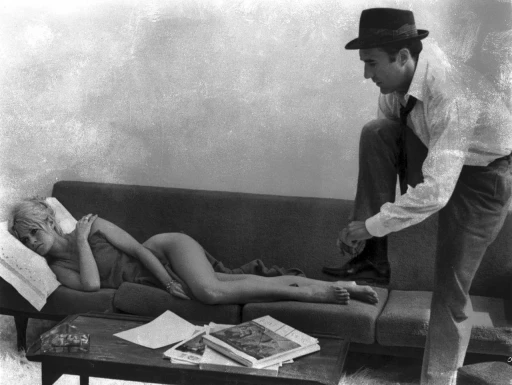 Photo: Jean-Louis SWINERS/Gamma-Rapho/Getty Images
A French movie by Jean-Luc Godard about Camille (Brigitte Bardot) and Paul (Michel Piccoli) who are sent to Rome to work on a film adaption of The Odyssey from Homer's book. Beautiful scenes and plenty to look at, of which the architectural Masterpiece, Casa Malaparte on Capri is one of those fine things to look at.
6. 8½ -Frederico Fellini (1963)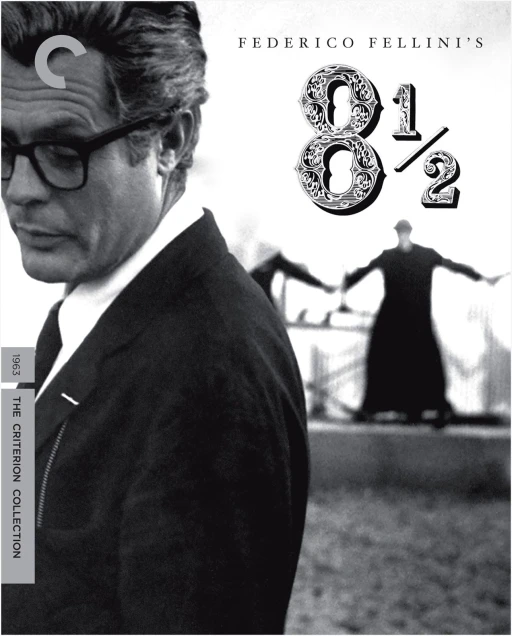 One of the greatest films about film ever made, Federico Fellini's 8½ marks the moment when the director's always-personal approach to filmmaking fully embraced self-reflexivity, pioneering a stream-of-consciousness style that darts exuberantly among flashbacks, dream sequences, and carnivalesque reality, and turning one man's artistic crisis into a grand epic of the cinema. Marcello Mastroianni plays Guido Anselmi, a director whose new project is collapsing around him, along with his life, as he struggles against creative block and helplessly juggles the women in his life—including Anouk Aimée, Sandra Milo, and Claudia Cardinale. An early working title for 8½ was The Beautiful Confusion, and Fellini's masterpiece is exactly that: a shimmering dream, a circus, and a magic act.
7. La Dolce Vita - Frederico Fellini (1960)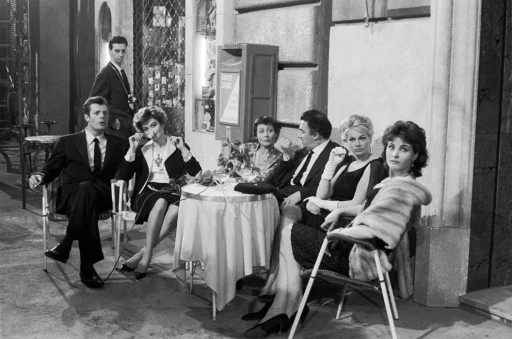 The biggest hit from the most popular Italian filmmaker of all time, La dolce vita rocketed Federico Fellini to international mainstream success—ironically, by offering a damning critique of the culture of stardom. A look at the darkness beneath the seductive lifestyles of Rome's rich and glamorous, the film follows a notorious celebrity journalist (a sublimely cool Marcello Mastroianni) during a hectic week spent on the peripheries of the spotlight. This mordant picture was an incisive commentary on the deepening decadence of contemporary Europe, and it provided a prescient glimpse of just how gossip- and fame-obsessed our society would become.
Ladri di biciclette (1948)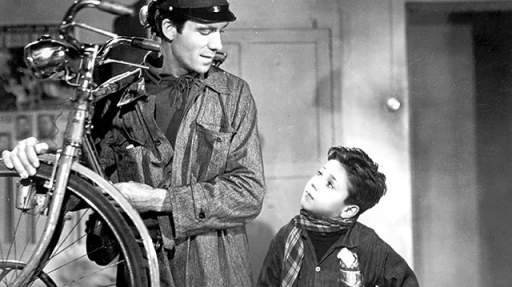 Unemployed Antonio Ricci (Lamberto Maggiorani) is elated when he finally finds work hanging posters around war-torn Rome. His wife, Maria (Lianella Carell), sells the family's bed linens to retrieve Antonio's bicycle from the pawnshop so he can take the job. However, disaster strikes when Antonio's bicycle is stolen, and his new job is doomed unless he can find the thief. With the help of his lively son, Bruno (Enzo Staiola), Antonio combs the city, growing increasingly desperate for justice.
Humorous, poignant and heartbreaking, this wonderful gem of Italian neorealism deserves every bit of its long-lasting reputation as a classic and unforgettable social statement, and it is always beautiful to see how it eschews any sentimentality and remains always honest in its emotions.
The Godfather (1972)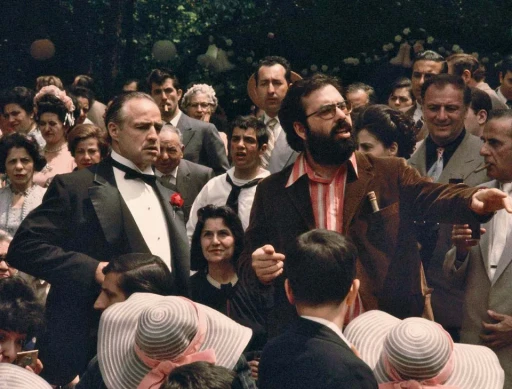 The Godfather is set in the 1940s and takes place entirely within the world of the Corleones, a fictionalNew York Mafia family. It opens inside the dark office of the family patriarch, Don Vito Corleone (also known as the Godfather and played by Brando), on the wedding day of his daughter, Connie (Talia Shire). Vito's youngest son, Michael (Pacino), who has distanced himself from the family business, attends the festivities with his non-Italian girlfriend, Kay (Diane Keaton) . A few months later, Vito is nearly killed by gunmen sent by a rival family, and Michael saves him from another attempt while he is recovering in the hospital. Michael then takes revenge, killing a corrupt police captain as well as the man who ordered the hit on Vito, after which he flees to Sicily as a gang war breaks out. Vito's eldest son, Sonny (James Caan), is gunned down, and the violence eventually reaches Michael when his Sicilian wife is killed during an attempt on his life. Michael returns home and marries Kay, and Vito makes peace with the rival families. Michael succeeds his father as don, and, after bringing prosperity to the family, he launches a campaign to systematically wipe out all those who had ever attacked the Corleones.
The Two Popes (2019)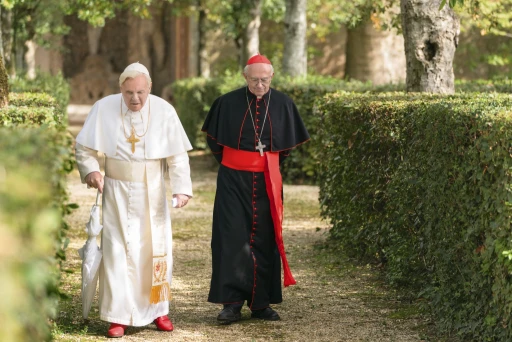 An intimate story of one of the most dramatic transitions of power in the last 2,000 years. Frustrated with the direction of the church, Cardinal Bergoglio (Jonathan Pryce) requests permission to retire in 2012 from Pope Benedict (Anthony Hopkins). Instead, facing scandal and self-doubt, the introspective Pope Benedict summons his harshest critic and future successor to Rome to reveal a secret that would shake the foundations of the Catholic Church. Behind Vatican walls, a struggle commences between both tradition and progress, guilt and forgiveness, as these two very different men confront their pasts in order to find common ground and forge a future for a billion followers around the world. Inspired by true events.
Stay tuned for next week's recommendation!
---