A Guide through Puglia
Mediterranean Charms: Exploring the Hidden Gems of Puglia
In the heart of the enchanting region of Puglia, Italy, lies a collection of charming towns that beckon with their rich history, architectural wonders, and tantalizing culinary traditions. Join us as we unveil the hidden gems of this captivating corner of Italy.
Martina Franca
Reveals itself like a dream. Stepping into its well-preserved historic center feels like stepping back in time. Meandering through narrow streets flanked by elegant Baroque buildings. Cultural enthusiasts will find themselves immersed in a realm of unparalleled beauty, where history and architectural marvels intertwine effortlessly.
After strolling through the town's ancient streets, have a break at Bar Tripoli. Just one of those bars where it feels like time stops and where you could easily spend all afternoon with the older Italian men, the nonno's. You could spend the rest of your day here sipping delightful granita's or indulge in a perfect fine dining experience at Gaonas, a culinary haven for those with discerning palates in search of culinary perfection.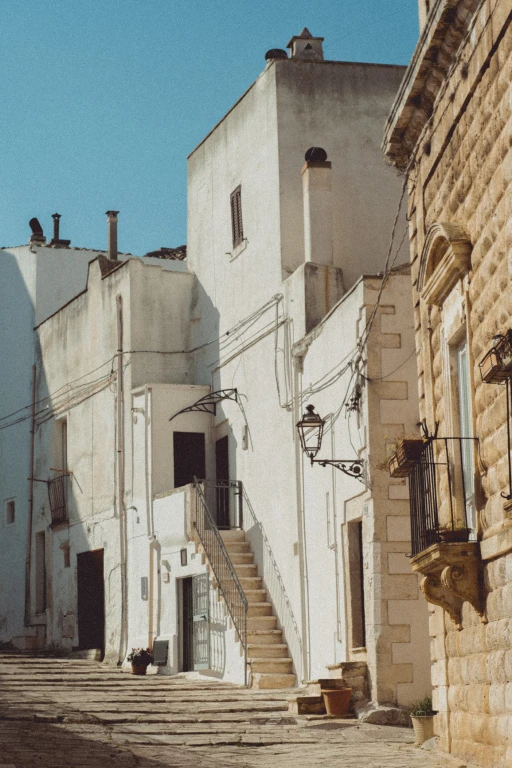 Ceglie Messapica, picture from Cibus ristorante
Ceglie Messapica
A short drive from Martina Franca brings you to the captivating town of Ceglie Messapica. Ancient architecture and narrow streets create an ambiance that is both charming and awe-inspiring. Here, history, culture, and gastronomy meld together in a harmonious blend. Start your exploration with an aperitif at Bar Calce, where the refreshing libations are as vibrant as the town itself. As the sun begins to set, venture to Cibus, a creative culinary gem that captures the essence of the region's rich culinary heritage. With each bite, you'll embark on a journey of flavors that will leave you longing for more.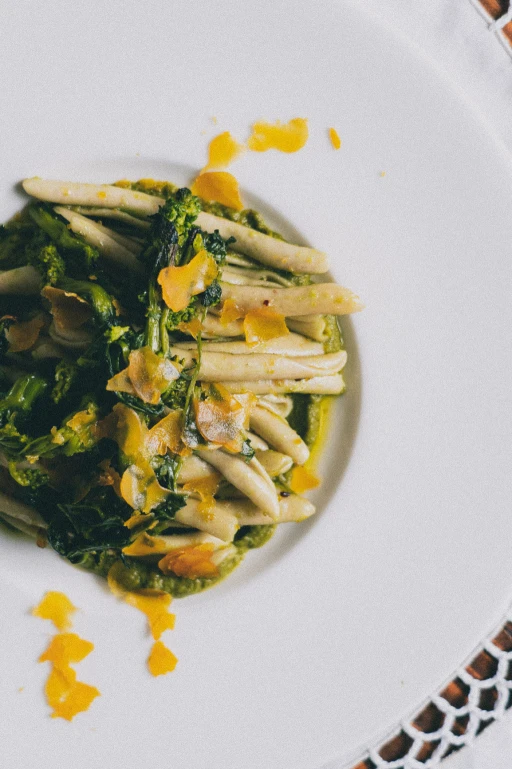 Picture from Cibus ristorante
Carovigno
Further along, the enchanting Puglian landscape lies the village of Carovigno. Secluded from the beaten tourist path, it offers an authentic experience that captures the essence of the region. Begin your evening with a vintage drink at Picci bar, where the ambiance evokes a sense of nostalgia and timeless elegance. For wine enthusiasts we recommend visiting Sommarco promises a tasting of natural wines that will transport you to the very heart of Puglia's vineyards. When it's time for an unforgettable dining experience head to Già sotto l'arco. This establishment represents the highest level of fine dining with its Michelin-starred cuisine and innovative culinary creations.
Grottaglie
Art lovers and enthusiasts of traditional crafts will find their bliss in the charming town of Grottaglie. Renowned for its exquisite ceramics, Grottaglie is a treasure trove of artistic wonders. Ceramiche Fasano and Ceramiche Carriero offer an array of captivating pieces, from intricate pottery to custom-made works of art. For those seeking the extraordinary, a visit to Mena Fueco unveils the most unusual and captivating ceramic creations. And when hunger beckons, Osteria La Capasa is the perfect spot to savor the flavors of the region. Each dish is a testament to the passion and dedication of the local culinary artisans.
Ostuni
A short drive from Grottaglie leads to Ostuni, a village that comes alive with energy during the summer months. Especially in the evenings, making it the perfect destination for those seeking a vibrant and spirited atmosphere. Embrace the buzzing atmosphere, savor the flavors, and let the village's captivating energy weave its spell upon you.
Begin your evening with an aperitivo at Borgo Antico Bistrot while enjoying the lively atmosphere.
Our favorite dining experiences in Ostuni are Osteria del Tempo Perso and Casa San Giacomo both cooking deliciously local meals with traditional Puglian ingredients.
While exploring Ostuni's culinary scene, it would be remiss not to mention the highly acclaimed Masseria Moroseta. Under the skillful guidance of Eugenia Goggi, the cuisine presented at this remarkable establishment is an experience that should not be missed. To ensure your place at this culinary haven, it is advisable to book in advance.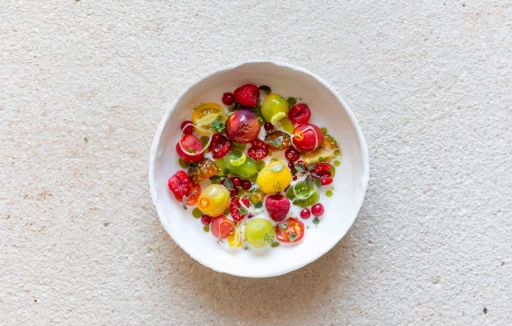 Picture from @Masseria Morroseta
If your visit the area of Ostuni during the second Sunday of the month, seize the opportunity to immerse yourself in the local culture at Ostuni's lively flea market. This vibrant gathering in the heart of the old town offers a delightful array of traditional crafts, local produce, and unique treasures waiting to be discovered.
This guide has been created together with the owners of N055 and all the spots can also be found in our Puglia guide
---