A Perfect Italian weekend - Bergamo
A perfect weekend in Italy without the limitations of time, budget, or distance. Every week we ask interesting and inspirational Italians, and Italians at heart, to take us along for a perfect, local weekend.
Today we meet Valeria Bismar an award-winning Italian photographer from Bergamo. She grew up in Genova, a beautiful Italian seaside city where winters below 5°C are considered harsh and where good food is topic of a serious debate.
After living in Australia and the UK, she eventually moved to Canada, where winters are bone-chillingly harsh. She studied commercial photography and became a full-time photographer. Thirteen years later, Valeria moved back to Italy, the country she loves and a place where the food is good and the winters are mild.
Her work focuses on food, lifestyle, and travel photography. At Plinius, we also had the opportunity to work with Valeria on a travel article in collaboration with the Dutch Magazine "The Taste of Italy' [De Smaak van Italie]
Valeria now lives in Bergamo and takes us along to her favorite places:
Saturday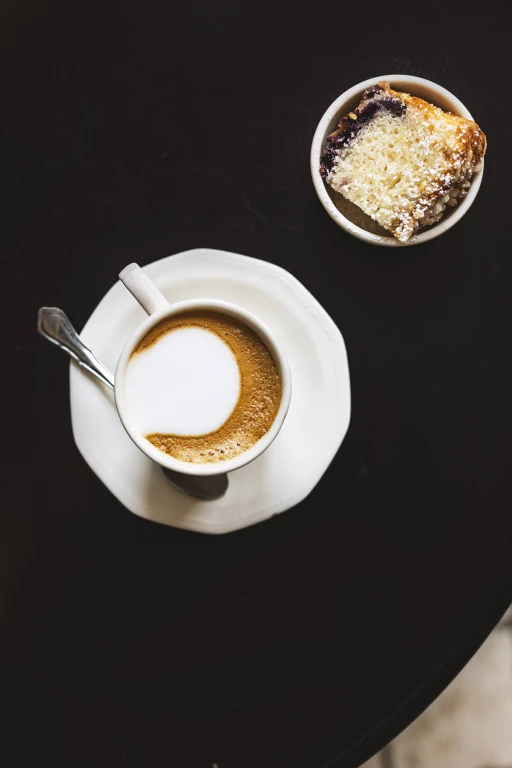 Bergamo is divided into Upper and Lower towns. The Upper one is surrounded by medieval walls built by the Republic of Venice. This part is accessible by walk, car, bus, and cable car, through four gates. Bergamo Alta is a "must-visit" place in Bergamo since it's such a unique feature to have the city split this way
I start the morning walking towards the upper city from the lower city (Bergamo Bassa) where I live. My favorite walk goes from my place through the Astino Valley, west of the lower city towards Bergamo Alta. This is a beautiful and peaceful 1.30-hour walk. On the way, there's the Astino Monastery and some beautiful views.
To make the walk even more beautiful (and challenging) from Bergamo Alta you can arrive at San Vigilio. From here there are some great views towards the city of Bergamo and see as far as Milan to the southwest and Franciacorta to the east.
One of my favorite coffee places is Elidor in the lower city inside a beautiful court.
Lunch
The best pizza in Bergamo and probably one of the best pizzas I ever ate is Pizza Dipinta very close to one of the gates of the upper city. This is a place where I really enjoy eating and in summer, you can get the pizza to go and enjoy it in the park in front of the pizzeria
For a more sophisticated meal, Osteria Al Gigianca is among my favorite choices in the city. Slow food products, tradition, and a great wine list in an elegant setting: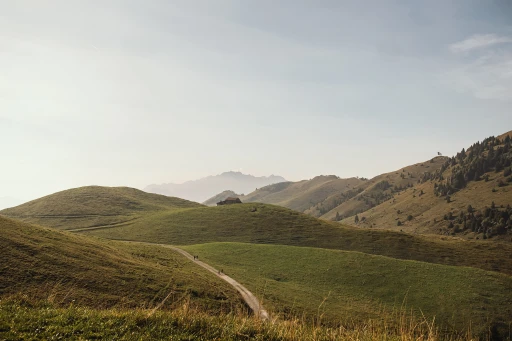 Sunday
On a Sunday when I get a chance, I love to go for a small, or sometimes, a longer hike. It takes as little as 30-45 mins drive to reach the valleys that take you to the Orobie (Bergamasque) Alps. Lots of people from the city go for hikes on weekends and get lunch at some mountain huts (rifugio)
The Orobie Alps, a majestic mountain range in northern Italy, are a haven for nature enthusiasts and adventurers alike. Picture this: rugged peaks adorned with blankets of lush greenery in the warmer months, transforming into a winter wonderland when snow-kissed. These mountains are not only a treat for the eyes but also a playground for outdoor activities. Hiking trails meander through forests, valleys, and alpine meadows, offering a chance to breathe in the crisp mountain air. In winter, the Orobie Alps transform into a skiing and snowboarding paradise, attracting snow sports enthusiasts from all over. The Orobie region is also steeped in history and culture, with charming alpine villages providing a glimpse into the local way of life.
Rifugio
"Rifugio" is an Italian word that translates to "shelter" or "refuge" in English. In the context of the Alps or mountainous regions, a rifugio typically refers to a mountain hut or shelter. These refuges are strategically located along hiking trails or in the mountains, providing a place of rest, food, and sometimes accommodation for hikers, and mountaineers.
The closest to the city is a 40 min drive and a 1:30 min hike up the mountain. This takes you to an altitude of roughly 1500 meter. Here you will find "Rifugio Parafulmina"(@rifugioparafulmine), a perfect sport for lunch!
Another great place to find different rifugios is on "Rifugio Lombardia"(@rifugilombardia)

Valeria's Favorite Places
Coffee at Elidor [@elidor_patisserie]
Lunch: Pizza Dipinta [@pizza_dipinta]
Lunch: Osteria Al Gigianca [@algigianca]
Mountain lunch: Rifugio Parafulmina"[@rifugioparafulmine]
Photography

Travel, Lifestyle, Food, Interior, People Photography
College-level photography classes, Private workshops on food photography
Assistance: To help businesses set up their spaces for content creation.
Valeria Bismar [@valeriabismar]
---