The best escapes from Amsterdam to Italy
Now that summer is really coming to an end we're officially sliding into autumn. I think we could all use some good escape back to the happy days in Italy. Ever since I moved back from Rome to Amsterdam, I have tried my best to find the best Italian spots throughout the city to keep this Italian spirit awake.
As the Plinius team is living in between, Italy, France, London, and Amsterdam, I thought we might as well share our favorite Italian places outside Italy, to make little weekend escapes in autumn back to the sunny summer days in Italy.

1. Campari Spritzes at Bambino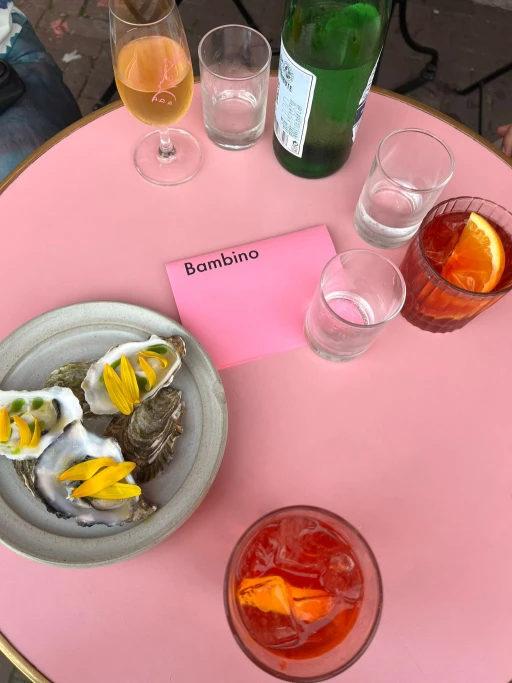 My favorite place for Apero, is lunch and dinner. They serve wonderful (Italian) natural wines and good Campari spritzes. The food is always very fresh, simple and good!
2. Shopping at the market or at Casa del Gusto
The thing that I absolutely miss the most, are the Italian markets full of amazing fresh food. In Amsterdam I love to visit the Noordermarkt and Zuidermarkt on Saturdays for beautiful vegetables or cheeses, or Pianeta Terra in de Kerkstraat, which is a beautiful little Italian heaven in the middle of our city.
3. Coffee and Focaccia at the Rise Bakery
My favorite place for bread and pastries throughout the city and they absolutely do the best coffee around town! One of the owners is Italian, so there are a lot of Italian speaking people hanging around.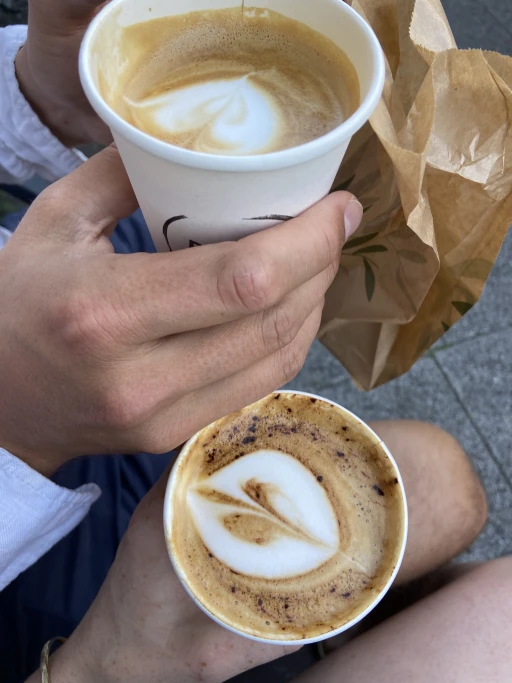 4. Cafe de Twee Prinsen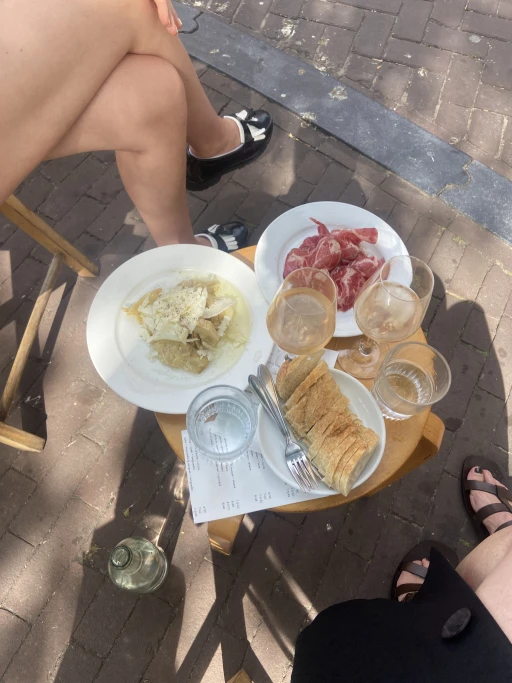 In Rome, I'd love to take my book and sit somewhere with a good glass of wine, Cafe the twee prinsen is exactly the place where I'd love to do this, especially when the sun is out, I'd love to grab one of their spots next to the canals.
5. Best pizzas and wine in town at Olido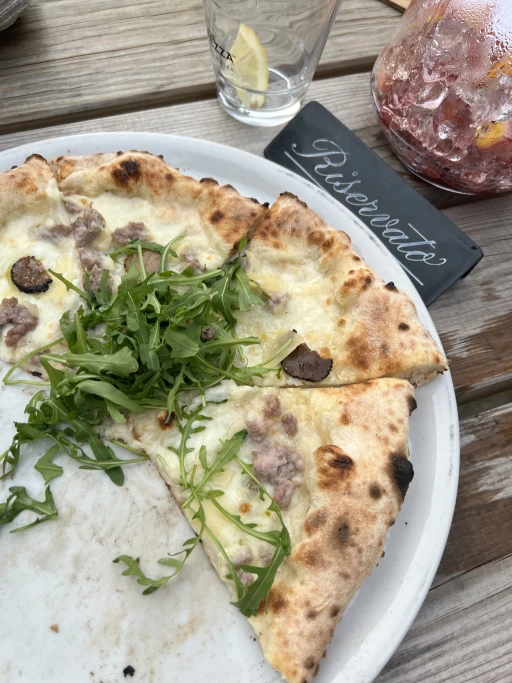 Ran by Italians from Abruzzo, they make the best pizzas in town and have the best natural wines. But most importantly they have Italian friendliness here, they are so kind and Italian, that you really feel transported to Italy.
6. Zero Zero sandwiches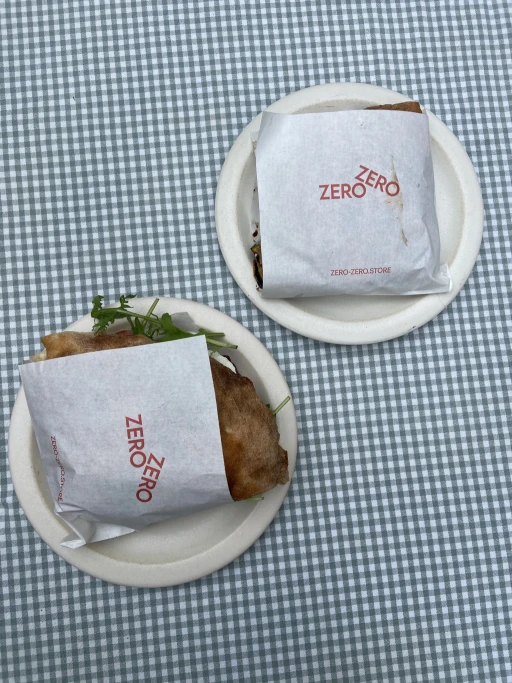 They remind me of the sandwiches from All'Antico Vinaio and are for sure the best hangover cure. I love their Vitello Tonnato!
7. Buffet van Odette
I have always been a big fan of Buffet van Odette, especially now that I know that the owner is a big Italy fan too, and has a house in Liguria. You can see the Mediterranean influence on their menu and you can feel the Dolce Vita at the place.
8. Restaurant Merkelbach
Of course, this one deserves a spot on the list: The garden is the perfect summer city escape. The chef is a huge Italy fan, so they always have Italian influences on the menu. My all-time favorite is the Panzanella, A Tuscan bread salad! A must-try if they have it on the menu.
---